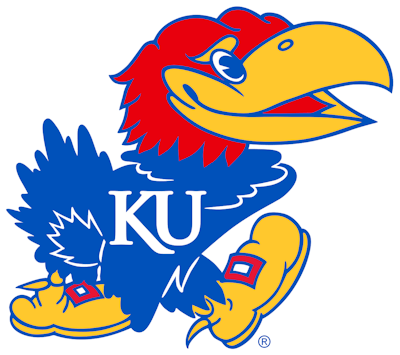 Former University of Kansas head football coach David Beaty has been cleared by the NCAA of any wrongdoing in relation to an ongoing investigation into the KU athletics department.
The NCAA sent a letter to Beaty and his lawyer, Michael Lyons, informing them that Beaty is no longer a subject in the investigation, which primarily centered around five Level 1 infractions in the school's men's basketball program.
"Today's a great day, because when you get your name back, man, you only get one of those. So getting your good name back, I'm very fortunate, because a lot of times it doesn't happen," Beaty said at press conference, according to KUsports.com.
Beaty was initially being investigated for using too many coaches, but he has been cleared of those allegations.
"What David wants to make crystal clear after three years of an ensuing debacle, there is no finding that David has violated any NCAA rule," Lyons said. "There's not even an allegation that David has violated an NCAA rule. This is vindication for David Beaty."
Lyons said that Beaty has been unable to find a job coaching since being implicated in the scandal back in 2018 when KU fired him. He has since been consulting in college football, and he now says he'd like to get back on the sidelines in a coaching capacity.
Specifically, the Notice of Allegations KU received from the NCAA in September of 2019 listed alleged misconduct by the football program, citing the use of a non-coaching staff member, then video coordinator Jeff Love, in a coaching role.
In March of 2019, Beaty sued KU for improperly firing him and "concocting" an alleged NCAA violation in order to withhold the $3 million buyout he was offered. Beaty eventually settled for close to $500,000 less than the original buyout.
Beaty praised the KU fans that have had his back over the past couple years, saying they've been "nothing but classy and terrific to our family."
"And we know what we're getting into when we get into this business. Sometimes things don't work out," he said. "But it's very rarely about the people of the school. Sometimes it has to do with maybe the leadership."