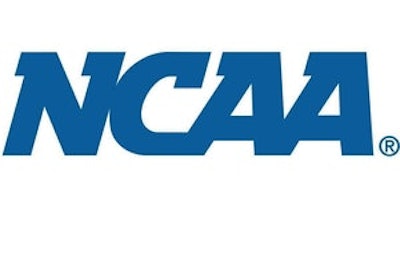 A group representing all 130 Football Bowl Subdivision athletic directors has provided recommendations for changes to the NCAA enforcement model, including doing away with the controversial third-party process, according to CBS Sports.
In a document obtained by CBS Sports, the Lead1 Association provided to the NCAA 16 bullet-point suggestions on changes to make, including:
The Independent Accountability Resolution Process (IARP) -- established 2018 in the wake of the FBI's investigation into college basketball -- has "major flaws". The NCAA should consider "sunsetting" the IARP at the conclusion of the cases the NCAA pursued after the FBI brought criminal charges against coaches in September 2017. Until then, IARP decisions should be open to appeal. One of the more significant enforcement decisions in recent years was the NCAA making all IARP decisions final in what, by definition, were major, complex cases.
Schools should get more consistent credit for self-reporting and cooperation in cases.
The NCAA should cite "landmark" cases with major allegations to more effectively compare actions and set precedent. Lead1 cites a recent case where Missouri was docked a postseason bowl in football despite being recognized by the NCAA in an academic misconduct case.
Bylaws on coach responsibility and academic fraud should be clearly defined.
"Checks" should be established to mitigate the perception of bias by investigators.
Penalties should punish "bad actors" rather than innocent athletes.
When hiring staff, the NCAA should strongly consider those who have worked on campus as ADs and compliance officers.
The recommendations carry weight at a time when the NCAA is attempting to rewrite its constitution. CBS Sports reported that Lead1 established a working group in April chaired by BYU athletic director Tom Holmoe and Ohio State athletic director Gene Smith.
The working group was concerned that major cases "take unreasonably long" and that schools are forced to spend large amounts of money on lawyers to "navigate the system."
The 84-page document states that only 14 of the 24 members of the Division I Committee on Infractions have athletic administrative or compliance backgrounds. 
The document is signed by 74 of the 130 FBS ADs.
"If half of Congress supports something, it usually becomes law," said Tom McMillen, Lead1's president and chief executive officer. McMillen is a former member of the U.S. House of Representatives (1987-92).
NCAA enforcement director Jon Duncan participated in the process, though CBS Sports reported it wasn't clear how much of his input was utilized.