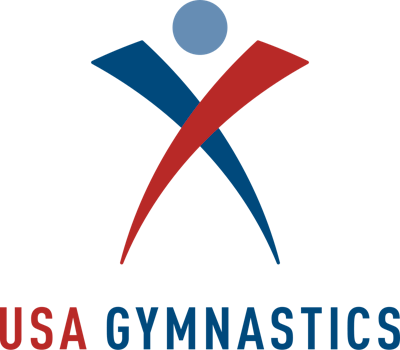 Hundreds of pages of previously undisclosed documents obtained by the Southern California News Group indicate that the firm hired by USA Gymnastics to protect its athletes was fired by the governing body in September after the firm's president reported physical contact between coaches and underage athletes to the U.S. Center for SafeSport.
According to the Orange County Register, one of the daily papers under the SCNG umbrella, USA Gymnastics CEO Li Li Leung met on May 21 with James Cameron, president of Security Concepts Group, a Las Vegas-based firm hired by the organization to provide security at major events such as the Olympic Trials and U.S. Championships as well as national team training camps.
For months Cameron experienced growing concern about athlete safety at USA Gymnastics-sponsored events, national team overseas trips and training camps. Six days prior to his meeting with Leung, Cameron had filed a report with SafeSport alleging that he and an employee had witnessed multiple incidents of coaches slapping or patting underage female gymnasts on the buttocks in front of two top USA Gymnastics officials at the Elite Challenge, a rhythmic gymnastics competition in Birmingham, Ala., an apparent violation of both the center's code and USA Gymnastics' policy.
The Register's Scott Reid reports that according to Cameron's notes from the meeting, "Li Li responded to this by asking, 'In what way was the coach slapping the buttocks?' She gave the impression that one way of slapping may be acceptable. She further stated 'some may disagree with reporting that to safe sport.' "
"Things turned after the SafeSport report," Cameron said. "Everything that has happened to me is because I reported the SafeSport violations."
Under the U.S. Center for SafeSport code "A Participating Adult violates the Code by engaging in inappropriate physical contact with a Participant where there is a Power Imbalance. Such inappropriate contact includes, but is not limited to, intentionally: – touching, slapping, or otherwise contacting the buttocks or genitals of a Participant…"
The same language is repeated in the Safe Sport Policy for USA Gymnastics, the sport's national governing body.
Documents ranging from emails and memos, as well as reports filed with the U.S. Center for SafeSport and the national governing body's safe sport office, show a high-level USA Gymnastics official acknowledging holes in the organization's background check system and repeated concerns raised by Cameron and his Las Vegas-based firm that the culture of abuse that enabled the sexual abuse committed by former U.S. Olympic and national team physician Larry Nassar continues.
The documents also reveal that USA Gymnastics chief strategy officer, chief program director and chief of staff are being investigated by the U.S. Center for SafeSport for allegedly retaliating against Cameron, according to the Register.
"There are still a lot of problems over there, no matter what they put in the front windows as window dressing," Cameron said referring to USA Gymnastics, the Indianapolis-based, tax-exempt, non-profit.
Emails, memos and other documents show how USA Gymnastics officials were hesitant to hire a background firm that would alert the organization in real-time when a member had been arrested. USA Gymnastics members are currently background checked every two years.
"Does USAG's current background check company notify USAG when a member has been arrested for any crime?" Cameron wrote in a March 12 email to Shelba Waldron, USA Gymnastics director of Safe Sport Policy and Education.
"No," Waldron said.
"If background checks are done only every 2 years, it is possible for an incident to occur which would be a disqualifier however USAG would be unaware until the next scheduled background check," Cameron asked.
"It has happened before," Waldron responded.
The documents reveal Cameron and his staff's repeated concerns about the culture within rhythmic gymnastics and what he described as USA Gymnastics' failure to monitor it.
USA Gymnastics hired Cameron and Security Concepts in 2017 after officials watched the firm provide security at an event in Anaheim.
Cameron was at the Elite Challenge in Birmingham on May 13 when he received a text from a female employee monitoring the rhythmic competition. The woman had "witnessed two coaches tap their athletes on the buttocks with one hand as they walked out on the performance," according to two confidential incident reports filed with USA Gymnastics and a confidential complaint made to the U.S. Center for SafeSport.
"'Hey is ass slapping a thing?'" Cameron recalled the employee writing him.
"No, it's not a thing," Cameron responded to her.
"She was. 'Oh, really because it's happening over here,'" Cameron said in an interview. "I was OK. So I went over and I witnessed it. I witnessed it myself and I witnessed it with two or three coaches, not the same athlete, not the same coaches, so it was a kind of a cultural thing. But the slaps were hard enough that there could have been bruising."
SCNG raised Cameron's allegation that Stefanie Korepin, USA Gymnastics chief program director, and Caroline Hunt, the organization's senior director for the rhythmic program, had witnessed the incidents with USA Gymnastics. The organization did not address the allegations in a statement to SCNG.
"Athlete safety is unequivocally the top priority of the current USA Gymnastics leadership. That priority requires that our contracted security be able to enter all countries in which we compete, comply with local requirements and regulations, file formal police reports as directed when our athletes are threatened, focus exclusively on their duties, respect the privacy of athlete contact information, and follow all of our safety and security protocols," USA Gymnastics said. "Mr. Cameron's job performance in 2021 made clear that he was unwilling or unable to meet these requirements.
"Mr. Cameron has deliberately mischaracterized or falsified his interactions with USAG staff, most disturbingly and intentionally regarding SafeSport. All USAG staff and contractors are mandatory reporters for SafeSport. In fact, during their conversation in Indianapolis, Li Li Leung specifically directed him to report any concerns he had directly to SafeSport – one of multiple instances where she and Lauryn Turner specifically and consistently directed him to formally file with SafeSport any instance of concern to him. Multiple USAG staff have filed SafeSport reports; it is a practice we not only encourage but require."