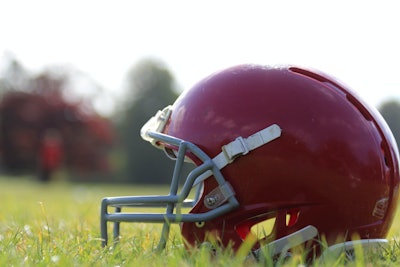 An undefeated Wisconsin high school football team will be forced to forfeit all of its games and will not be eligible for the playoffs after the Wisconsin Interscholastic Athletic Association ruled the team had used an ineligible player.
Edgewood High School players were told of the decision during a team meeting Tuesday afternoon. Principal Michael Elliot told the local NBC affiliate that the school has already filed an immediate appeal.
Head coach Jesse Norris said the team was "stunned and devastated" by the allegations.
"The athlete in question was granted eligibility in March 2021," explained Norris. "We acted in good faith with the understanding that eligibility was obtained. I feel terrible for our administration, parents, my staff, and most importantly our athletes. They have worked incredibly hard for every opportunity granted to them. They have battled through adverse situations all season and deserve the opportunities that they have earned. We have faith in the process and look forward to continuing to work with the WIAA in resolving this matter."
The WIAA brackets already show Kewaskum High School, whom the Crusaders beat 40-0 last week, now scheduled to play in the next round of the playoffs.
Elliot said that Edgewood officials have already started reviewing their legal options.