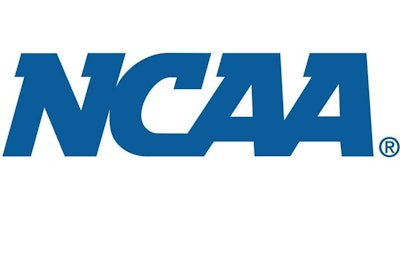 NCAA president Mark Emmert this week backed the idea of hosting the men's and women's basketball Final Fours in the same city.
Speaking to reporters in Las Vegas, where he was speaking at the SBJ Learfield Intercollegiate Athletics Forum on Wednesday, Emmert said he thought it was a "great idea" to host the tournaments together.
"First of all, it's up to the oversight committees and then the D-1 Council if they really do that," Emmert said, according to The Athletic. "They made a joint decision, both men's and women's committees together, to not do anything between now and (2027) because of the commitments that have already been made to venues that are out there. It's a great idea conceptually; it's a lot more complicated to do in reality."
Emmert said hosting both Final Fours could prove difficult, noting that having enough hotel accommodations could be one challenge.
The discussion came about after a report compiled by civil right attorney Roberta A. Kaplan was released in August. The review stated the NCAA prioritized men's basketball "over everything else in ways that create, normalize and perpetuate gender inequities."
One of the recommendations the report made was to hold the Final Fours together in the same city. The report also recommended using the March Madness label for both the men's and women's tournaments in marketing materials.
"I certainly hope it's worth a try as an experiment, just to try it once and see if we can pull it off," Emmert said of hosting the Final Fours in the same city.