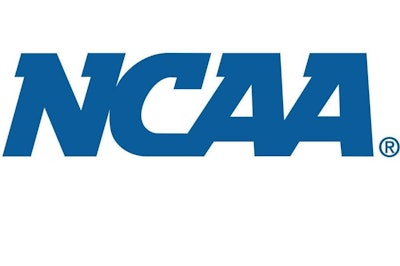 After the NCAA Board of Governors voted unanimously to approve the proposed new constitution at the association's Constitution Convention on Thursday, member schools followed suit with an overwhelming majority voting in favor of the new document.
The streamlined constitution is just 18 ½ pages, which is down from the previous documents 43 ages. The new constitution, which shifts the college athletics' governance structure, was approved by members schools in a 810-195 vote.
Earlier in the day, NCAA president Mark Emmert urged support for the constitution in an opening speech at the Constitution Convention in Indianapolis.
"(The constitution provides) a chance to look at what is good, what's beloved, what's rewarding and what's supportive of student-athletes," Emmert said. "With the passage of the proposed constitution, the divisions will all have a chance — all of you — to redraw the rules and keep what's working well and get rid of the extraneous that's causing so many challenges for so many of us."
The new will give more power to individual schools and conferences, embrace the influence of name, image and likeness compensation, and shrink the Board of Governors from 21 members to nine.
The Human Rights Campaign, joined by 16 advocacy organizations, sent a letter to the Board of Governors ahead of the vote, asking the association to include language in the new constitution that would add protections against discrimination.
"The NCAA should put non-discrimination language with enumerated categories in its new constitution as it did with its previous version with the clear disagregation of gender identity," the letter states. "Specifically we request the NCAA adopt this language: The Association shall promote an atmosphere of respect for and sensitivity to the dignity of every person. It is the policy of the Association to refrain from discrimination with respect to its governance policies, educational programs, activities and employment policies, including on the basis of age, color, disability, sex, gender identity, national origin, race, religion, creed or sexual orientation. It is the responsibility of each member institution to independently enforce its policy regarding nondiscrimination. Restoring this best practice would be easy, would align with what thousands of companies, hospitals and universities across the country already do, and would give thousands of athletes the sense of security they deserve. It also happens to be the right thing to do."
The convention runs from January 19 through January 22.