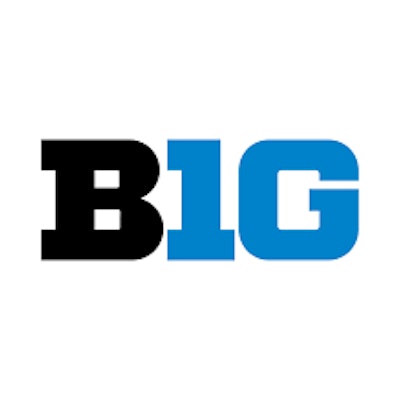 How the Big Ten Conference goes about its future football scheduling may hinge on how the College Football Playoff format morphs moving forward.
University of Iowa athletic director Gary Barta shared with The Athletic several possible scenarios, including the elimination of the Big Ten's two-division structure that has been in place since 2011.
The Big Ten currently has seven-team East and West divisions and plays a nine-game conference schedule that includes three cross-divisional games. Big Ten administrators have discussed dropping to eight conference games beginning in 2023 so the league can create matchups with teams from the Pac-12 and ACC conferences — part of The Alliance those conferences proposed last year amid the Southeastern Conference's expansion.
Related: Big Ten, Pac-12, ACC Alliance Announcement Imminent
There also are serious discussions about the Big Ten ending divisional play with schools playing three opponents annually and cycling through the other 10 teams either every other year or two years on, two years off, The Athletic reported.
Another factor is how the Big Ten maximizes its potential participation in the CFP. Ohio State leads the league with six CFP games played, and no other BIg Ten team has played more than one, in the current format's eight-year history. The SEC's Alabama leads all 13 schools that have appeared in the CFP with 13 games played.
Talks to expand the CFP beyond annual semifinals and a championship game have stalled.
Related: Big 12's Bowlsby: Playoff Expansion 'In Some Jeopardy'
"We've had several conversations," Barta said. "One of the things that we're watching is whether it's related to The Alliance, which we're talking through and/or, what gives us the best opportunity to have the most success in the College Football Playoff format?
"We're wondering if we're going to know what the format is before we have to make that decision. So, we're kind of waiting to see where that lands. But we have had active conversations about the schedule beyond 2022."