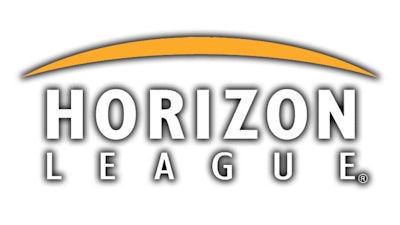 The Horizon League released a statement Wednesday confirming that University of Illinois Chicago athletic teams would not be allowed to compete in their respective league championships this season due to the school accepting an invitation to join the Missouri Valley Conference in 2022-23.
As reported by SwimSwam, UIC accepted an invite to join the MVC in late January. Under the Horizon League's current bylaws (Bylaw 2.5.3.3), UIC needed to notify the league of its planned departure by July 1, 2021, in order to ensure its athletes could compete in their respective 2022 Horizon championship competitions.
UIC deputy athletics director Frank Cuervo told SwimSwam's James Sutherland that the school had been "above board and transparent" with the Horizon League in the months leading up to the school's decision to move on, and made a specific request to have relief from that one specific bylaw.
"The one piece of relief we asked for was to not impact our, in our particular case its 13 programs total and 225 student-athletes that are impacted," Cuervo said, adding that the school has followed all of the other restrictions in place, including the school's sports medicine staff no longer able to participate in the league's health and wellness decisions.
"We said hey look, this isn't their decision, they didn't have a vote in whether or not we made this move, that was an institutional decision. And we believe, we still believe we made the right one.
"But we said hey, this is a bylaw that's outdated. It's a law made by the executives [presidents of the universities]."
Cuervo said the bylaw is one that can be easily waived by the presidents, and when UIC requested, weren't given the opportunity to fully present their case.
"There's absolutely nothing preventing them from waiving this particular plank," he told SwimSwam. "Our jobs are to help provide opportunities and give additional opportunities for growth and enrichment to student-athletes, not to take them away."
Cuervo was surprised that when the news was delivered to the school by Northern Kentucky president Ashish Vaidya and Horizon League commissioner Julie Roe Lach, the league openly acknowledged the impact the decision would have on the student-athletes.
"They jointly said they were 'keenly aware' of the impact that it would have on our student-athletes and elected to make this decision and go this direction either way," Cuervo said. "I've been involved in issues of tone-deafness before, this one takes the cake."
He also said UIC wasn't told what the voting results actually were, if it was unanimous or if there were any dissenting opinions.
The end result is yet another blow to student-athletes who have been navigating the challenges of competing during the COVID-19 pandemic for two years.
"Now to put this on top of it, it just doesn't sit right," Cuervo told Sutherland. "It's clearly punitive toward the university and does not take into account the welfare of the student-athletes, which is the number-one core value of the league. The league which we helped build and support. Now we have to wonder, were we just giving lip service all these years, or did that really mean something?"
Cuervo said the school is considering legal action, though in the case of swimming championships less than a week away, injunctive relief would likely be the only way Flames swimmers would be able to compete, SwimSwam reported.