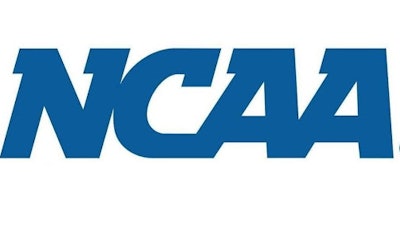 The NCAA's office of inclusion has released its Black History Month resource guide for member schools and conferences. The guide was created to support member efforts in highlighting the contributions of Black student-athletes on and off the field.
"We want this resource to be a starting point for members looking for new ways to support Black student-athletes and recognize and celebrate Black History Month," said Niya Blair Hackworth, director of inclusion at the NCAA. "These helpful recommendations will live on for ensuing years, but they also apply throughout the year. It doesn't have to be Black History Month to celebrate and support Black culture."
According to the NCAA demographic database, Black student-athletes make up 16 percent of the student-athlete population. In Division I, Black student-athletes are 20 percent of the population.
In the guide, Truth Taylor, a junior women's basketball player at Shaw, says she loves what it means to be Black.
"The power we hold as a culture is unmatched. I love our strength and how years of pain have turned into something beautiful and prosperous for generations to come."
Shaw is one of more than 50 historically Black colleges and universities in the NCAA. HBCUs were first established in 1837 with what is now Cheyney University of Pennsylvania. They were created to provide educational opportunities for gainful employment to free Black Americans. Today, there are more than 100 HBCUs, with more than 228,000 students.
"I chose an HBCU because I wanted a different college experience," Taylor said. "I did not choose Shaw. Shaw chose me. Shaw is family-oriented, and I felt as if it was a second home."
The guide offers ideas to celebrate and support Black culture, including showing support for Black-owned businesses, partnering with campus groups and creating a sense of community for Black student-athletes within and outside athletics.
DoRyan Jokobe Praylow, a junior football player at Methodist, suggests that in order to properly support something, you must first understand it.
"Stand by the side of Black student-athletes if you want to support and amplify their voices. Pay attention to what your Black athletes have to say; a voice requires an ear to hear it. Find out who they are and what they are about. You can't back something you haven't tried to understand."
For more on office of inclusion initiatives, visit ncaa.org/inclusion.