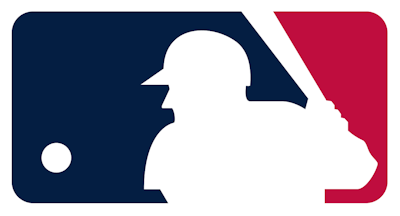 Major League Baseball and the MLB Players Association on Thursday agreed to a new collective bargaining agreement, ending a three-month lockout that led to the MLB postponing Opening Day until April 14.
The deal was initially approved by the MLBPA on a 26-12 vote. After the owners ratified the agreement, the deal was then unanimously approved with a 30-1 vote.
"I am genuinely thrilled to be able to say that Major League Baseball is back and we're going to play 162 games," Commissioner Rob Manfred said, according to MLB.com. "I do want to start by apologizing to our fans. I know that the last few months have been difficult. There's a lot of uncertainty, at a point in time when there's a lot of uncertainty in the world. [It's] sort of the way the process of collective bargaining works sometimes, but I do apologize for it.
"One of the good things about collective bargaining is that it gives our players an opportunity to have input on what their workplace and the game is going to look like going forward. And they took full opportunity to provide that input during these negotiations. Our players are great, great athletes. I respect them. And I respect the input that we received from them during this process. And we really did learn a lot."
Teams will now report to Spring Training on Sunday, with exhibition games beginning March 17 or 18, and the regular season will commence on April 7. The two sides have also agreed to play the full 162-game season.
According to MLB.com, the new five-year CBA includes increased minimum salaries, a new pre-arbitration bonus pool to reward the top young players in the game, a raise in competitive balance tax thresholds, the introduction of a universal designated hitter, the widest-ranging draft lottery in pro sports, a system to prevent alleged service-time manipulation and limits on the number of times a player can be optioned in a season to address concerns regarding "roster churn."
The deal also includes a new 12-team postseason format.
As part of the agreement, a Joint Competition Committee will be formed to assess proposed new rules changes. Beginning next year, the committee will be tasked with adopting changes, such as a pitch clock, new base sizes, changes to the shift, and automatic ball/strike zone calling.