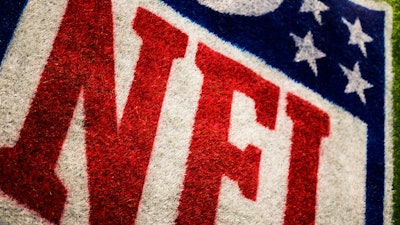 The NFL announced this week that it has adopted new overtime rules that will give both teams an opportunity to possess the ball in overtime in the postseason.
Previous overtime rules came under fire after the Kansas City Chiefs and the Buffalo Bills squared off in the playoffs last season. The Chiefs won 42-36 after winning the coin toss and scoring a touchdown with the first possession.
Outraged fans called the rule "the worst in sports," and NFL commissioner Roger Goodell said the league was listening.
"We're always looking to improve and I think what really drove the decision was the database, ultimately, and looking at the facts and what's happened," Goodell said after the rule change, according to CNN.
"Where we saw that most having an influence, I think, was 12 games in the postseason that have been in overtime, seven of which were won on the first possession. When you see that, that's the type of thing that I think our coaches and everyone looked at -- this is an issue in the postseason we should deal with."
The rule was passed with 29 of the NFL's 32 teams voting in favor of the change.
The traditional sudden-death rules will still apply to regular season games.
Previously, the team that received the opening kickoff in overtime would win the game if they scored a touchdown on their first possession. With the approved rule change on Tuesday, both teams are guaranteed an opportunity to possess the ball at least once during the extra period, unless the team kicking off forces a safety on the receiving team's initial possession.