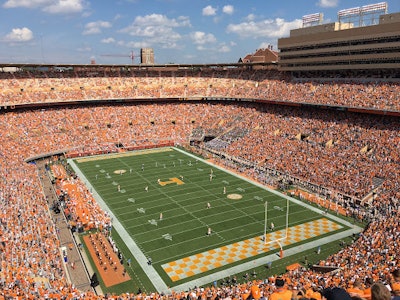 Tennessee's governor has signed into law an amendment to the state's name, image and likeness legislation that will make significant changes to the way collectives can work with college coaches and athletic departments.
Perhaps most importantly, the language of the new law will allow collectives to communicate directly with coaches in regard to NIL.
Up until now, NIL collectives that have formed around various college campuses in Tennessee have not been allowed to contact head coaches with potential NIL deals.
Coaches have kept their distance from NIL deals, but the new law will allow them to be directly involved in all deals that happens for their athletes. Coaches can now interact in meetings and talk to collectives about potential recruits and current athletes.
"This is a game changer for Tennessee Athletics," Spyre Sports co-founder Hunter Baddour told OutKick. "Coach Heupel recently said, 'We want Tennessee to be the most aggressive team in the country.' We want to match Coach and be the most aggressive NIL collective in the country as well."