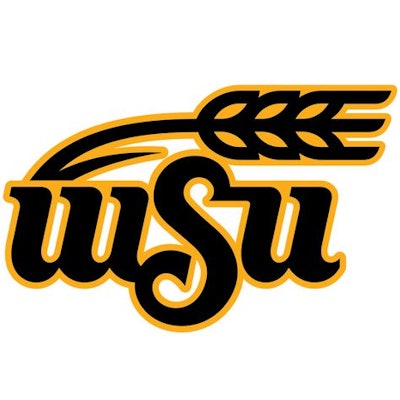 The lack of a name, image and likeness vision within the Wichita State University athletic department has been widely identified as a main reason eight scholarship players on the Shockers basketball team are entering the NCAA transfer portal this spring.
The Wichita Eagle recently spoke with Wichita State athletic director Darron Boatright, who has taken the brunt of the criticism from fans, to find out why WSU has seemingly been caught off guard and, as a result, left trailing in the race to establish NIL collectives and raise money to retain current players and attract new ones.
"Where we erred was focusing on educating our athletes about NIL and not just collecting cash and paying kids to come to Wichita State," Boatright told The Eagle in an exclusive interview. "We were told all along this was not pay-for-play, but now it appears the NCAA has no problems with that, so why not?"
As reported by The Eagle, there weren't many guardrails put up by the NCAA when it adopted its initial NIL policy last summer, but it's true the one rule it made sure to emphasize was that this would not turn into a pay-for-play scenario where NIL money could be used as a recruiting inducement.
Schools were also told that while not against NCAA rules, it was discouraged to take a hands-on approach to facilitate NIL money-earning opportunities for their student-athletes. They were supposed to wait for an independent group from the university, which turned into what became known as NIL collectives, groups of boosters and businesses who pool money to create NIL deals for student-athletes, The Eagle reported.
"We didn't spend as much sweat equity on pay-for-play because it was our understanding, as it was a lot of people's understanding, that NIL was not going to be an obvious recruiting advantage," Boatright said. "We knew there was going to be some gray area and it was going to be about how comfortable you are operating in that gray area.
"Once football signing period came along, bam, collectives started popping up and student-athletes are getting promises of money to transfer prior to even enrolling in an institution. It has become straight up pay-for-play and the NCAA has absolutely done nothing to help prepare us for this.
"I firmly believe that the NCAA is so afraid of a split from the Power 4, 5, 6 conferences, whatever term you want to use. I think the NCAA is so concerned those institutions may split off that they are not regulating them at all."
Boatright said he is "frustrated," adding that his trust in the NCAA was misplaced.
"When you are a part of a governing body that tells you, 'This is not pay-for-play' and to stay away from that, you trust the governing body. But that's not where we are. Now we have to adjust and make sure we get competitively on the same playing field. It is very much frustrating that the things that they spent time on warning us about is exactly what is going on now."
The growing dissatisfaction among the Wichita State fan base was on display this past weekend when a small but passionate group of fans raised more than $2,700 in a 48-hour span for a "Save Shocker Sports" initiative, The Eagle reported. According to the group's GoFundMe, the fundraiser will support marketing efforts like billboards and a website.
"We are a group of Shocker fans looking to draw attention to Mr. Boatright and the athletic department's recent failures and lack of transparency," the description reads on the group's GoFundMe page. "Many WSU fans are canceling tickets, ceasing donations, and a general sense of apathy has formed in the fan base. It is time for a change, and university leadership has been content with mediocrity."
Boatright confirmed to The Eagle that WSU's first NIL collective is expected to be announced sometime early this week and another could be on the way. It is unclear if the NIL collectives will be able to operate quickly enough to make an impact during this recruiting cycle.