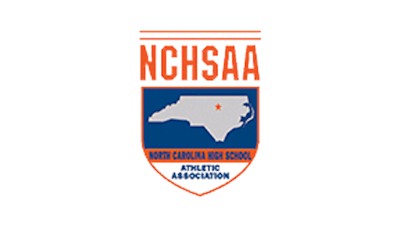 The North Carolina High School Athletic Association decided at its annual spring meeting this week to add girls' wrestling as a sanctioned sport for the 2023-24 season.
"This provides a pathway for continued growth of the sport," board member Cathy Moore said, "while continuing to allow the flexibility of participation opportunities in the current structure."
According to The Charlotte Observer, the board did not advance a proposal from Mountain Island Charter School to change its ejection policy, one which led to Mountain Island Charter being kept out of the 2021 playoffs despite winning nine games.
The NCHSAA's current policy says that if three or more players are ejected in the same game for fighting, that team is automatically removed from playoff consideration.
Mountain Island Charter coach Robert Washington said the school made the proposal about a month ago.
"The only thing we could do was try to make change," Washington said. "I don't think that innocent kids should be punished for the actions of several other kids. You're talking about seniors who missed the whole playoffs their senior years because of others' actions."
According to the Observer, the following matters were also acted upon:
▪ The Board also approved a distribution of five percent from the General Endowment Fund to member schools and a 5.05 percent distribution from the Education, Health & Safety Endowment Funds. This passed 18-0. The Board also approved membership dues for $1 per student and $25 per participant for the Cheerleading Invitational registration fee. It also asked the Endowment Advisory Committee to explore setting aside money to reimburse athletic directors who achieve national certifications. Most Charlotte-Mecklenburg Schools' ADs do this regularly.
▪ The board approved a proposal 18-0 to change wrestling regional assignments based on longitude and gave NCHSAA staff flexibility to look at conference assignments in cross-country and track and field.
▪ The board approved the addition of a 4A girls lacrosse championship for the 2022-23 season. The proposal passed 18-0. Currently, there is one "open" class championship for girls while the boys have a 1A/2A/3A and a 4A championship.
▪ The board approved a five-quarter rule for basketball for a three-year trial period. It will allow basketball players to play five quarters in a single day, allowing a junior varsity player, for example, to play in parts of varsity and junior varsity games.
▪ The board requested the NCHSAA staff form a committee to review officials' compensation for all sports. ▪ The Sports Committee did not advance a proposal to allow all tennis teams to make the playoffs, a request that came from the N.C. Tennis Coaches Association