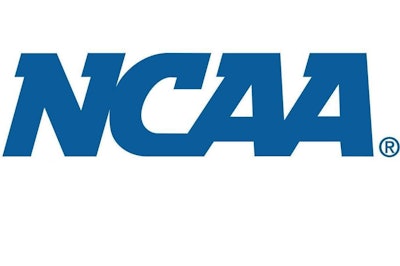 Vanderbilt bowling's Mabel Cummins imagined young female athletes 50 years ago taking a time machine to the 2022 National Collegiate Women's Bowling Championship, where she and several other women on athletic scholarships were about to bowl on national TV.
They wouldn't believe it, Cummins thought.
"Women are becoming more equal in sports, and we have such incredible opportunities that are offered to us because of Title IX," Cummins said when asked about the 50th anniversary of Title IX becoming law.
A junior majoring in neuroscience who also works as a volunteer emergency medical technician, assists with research on campus and is president of Vanderbilt's Honor Council, Cummins is a shining example of those opportunities.
"To go to an incredible university like Vanderbilt, that is not an opportunity I would have had without college bowling," said Cummins, who plans to attend medical school to become a forensic pathologist after her bowling career ends. "Also meeting my teammates, forming incredible relationships with them, and all of the incredible aspects that Vanderbilt offers — academic, athletic, research, medical — it's been life-changing, really."
While Cummins' commitments outside athletics require diligent time-management skills — she said her planner is filled out in 15-minute increments — the opportunities have also offered her different perspectives and experiences that are beneficial to her bowling. She said this is especially true of her work as a licensed EMT.
"I think being in those stressful situations has helped me a lot in my bowling career," she said. "Because when you get to one of those pressure situations … being an EMT, being in that pre-hospital care, you realize that (bowling is) not life or death. Just take a deep breath. You can handle the situation. You've prepared so much, practiced your strike shots, your spare shots, everything. Just take a deep breath, and it will all be OK."
The results speak for themselves, as Cummins earned Bowler of the Month honors in January from the Southland Bowling League, in addition to being named to her third all-conference team. Her team was one of four to reach the final National Collegiate Women's Bowling Championship site, where Vanderbilt finished third. She described the experience as an "incredible" opportunity. Part of this feeling stemmed from the fact that the COVID-19 pandemic cut short her freshman season. Vanderbilt finished second in the regionals when she was a sophomore in 2020-21, adding even more motivation for Cummins to help her team reach the sport's finals site this year.
Reaching that goal, she said, reinforced what makes college bowling stand out.
"College bowling is special because of the team aspect," said Cummins, who reached the semifinals of the Intercollegiate Singles Championship last week. "You grow up in bowling, and it's such an individual sport. Unless you're competing on a middle school or high school team, you're always bowling your own game, your own 10 frames right in a row, but when you get to college and half of what you're competing in is Baker, where you only get two shots that game to contribute to the score, that's such a unique experience that you really only get in (college)."
Amid countless hours at the bowling alley or on the regular weekend trips out of town for tournaments, Cummins said her team has become a second family.
"My teammates mean the world to me. We've formed so many incredible relationships," she said. "Knowing that I have a guaranteed group of friends at college, a support system, makes it a lot easier to get through the days, because college isn't easy, and I think everyone can attest to that, but having people to rely on, it makes it a lot easier."
Specific to her busy schedule, which includes assisting with research for a Vanderbilt anesthesiology laboratory, Cummins said she's never been deterred from being involved in anything in her three years there. All she's ever felt has been encouragement and support to pursue all the opportunities she wants. It's not lost on Cummins that all of it is somewhat connected to Title IX. It's a life that women in athletics 50 years ago might have been able to only imagine, but it's one she's thankful for.
"Everyone wants you to be successful," she said. "That's what I love the most about Vanderbilt. They want you to be involved in everything, and they truly want you to be the best version of yourself.