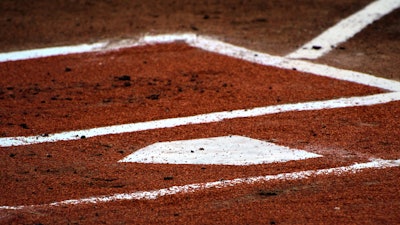 A high school athletic director in Slinger, Wis., is proposing to delay spring sports to take advantage of nicer weather enjoyed last year, when the spring season was delayed by COVID-19.
"It's actually been a brutal start throughout the whole thing," Slinger High School athletic director Mike Daniels told ABC affiliate WISN in Milwaukee. "We want to ensure our parents and our kids aren't miserable in the spring like they have been this year."
Mike Daniels told the Wisconsin Interscholastic Athletic Association last week during one of its annual meetings that he was fed up with his athletes competing in volatile Wisconsin conditions. Daniels said Slinger has had to cancel many games, and when players have been able to compete, they've done so in below-freezing temperatures at times.
Milwaukee-area high temperatures failed to reach 50 degrees on 16 of the 30 days in April, with precipitation recorded on all but 13 days last month.
Last year, COVID-19 pushed fall sports back to spring, and spring sports closer to summer. Daniels wants to make that the permanent schedule moving forward.
"There were a lot of unintended consequences that wound up being really positive. We found out from parents they loved the warmer temperatures. Kids loved participating in warmer temperatures.," Daniels said. "We only canceled two days' worth of activities and it was overall just a much better experience for everyone."
Parents in Slinger, during a baseball game, agreed.
"My wife's a coach, and she's debated wanting to start the season later because you miss so much of it anyway," said Ryan Villarreal, a Slinger parent. "It's been a brutal start this year. It's very cold and it's very windy. It's like this every day. We haven't had a break. A lot of rainouts,. Pretty miserable."
"The kids are cold, everyone's cold. It's not fun to come watch. We love watching our children, of course, but it's certainly not ideal," said Angie Ziegler, whose son plays baseball for Slinger. "Starting late would be nice. I think the thing to consider is how late into the summer after school would you go?"
The WIAA told WISN that this issue has come up in discussions before, but this will be the first time they have a previous season to use as an comparative example. A spokesperson said they'd be open to discussing the option this fall.