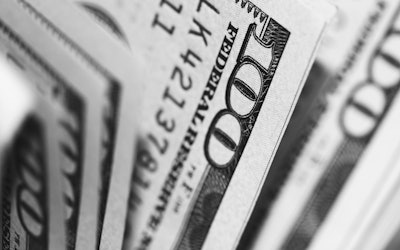 A new poll from the Associated Press indicates widespread concern from athletic directors over how student-athlete compensation will impact women's sports.
According to the survey of 357 athletic directors, 94 percent said it would be somewhat or much more difficult to comply with Title IX gender equity rules if their school were to compensate athletes in the biggest money-making sports.
"I do fully understand the concerns that the ADs raised in your survey, and I'm not the least bit surprised," NCAA President Mark Emmert said. "One of the things that we're working with Congress on, and as we shape our own rules, is for folks to understand that while there is a common belief that all universities make very large amounts of money off of college sports, the reality is quite different from that. And when there are other calls on those funds, that limits the ability of schools to be able to support all their teams, and that's something I worry a great deal about."
One AD wrote in the survey: "Sharing revenue with student-athletes is not feasible. That only works if universities are then absolved of Title IX requirements. Football revenue supports women's golf, women's tennis, women's softball, women's volleyball, women's soccer, women's track and field on this campus."
More than 70 percent said certain sports would lose funding or be cut altogether if their school offered additional non-scholarship payments to students.
"It's not good enough to just say, 'Let's change.' We have to contemplate the impacts of the change. What's on the other side of the looking glass," said Southeastern Conference commissioner Greg Sankey, whose league's ADs did not participate in the survey. "And I am concerned — highly concerned — about the impact on all student-athletes."
Athletic directors who commented to the Associated Press during their survey, which was administered during the Men's and Women's March basketball tournaments, were granted anonymity for their candor.
Also from the AP survey:
— If your school begins compensating athletes in revenue-generating men's sports such as football and basketball, how will that affect your school's ability to comply with Title IX? Would that make it: Much more difficult: 75.3%; Somewhat more difficult: 18.6%; No impact: 6.2%; Somewhat easier or much easier: Zero.
— If your school were to offer compensation beyond scholarships to students, are there any sports that would lose funding or be cut by your school? Yes: 73.7%; No: 26.3%. One AD from a Group of 5 conference, football-playing schools a tier below the Power 5, said: "That's who needs to worry — anyone involved in any sport that doesn't generate revenue."
— If it is allowed, how likely is your school to share revenue with athletes in revenue-generating sports? Not at all likely: 49%; Not very likely: 34.4%; Somewhat likely: 11.5%; Very likely: 5.2%.
There are, without a doubt, skeptics who question the sincerity of ADs professing worries about eliminating sports or negative effects on women's sports.
Maybe, the thinking goes, they just want to avoid wholesale changes and are searching for plausible reasons for leaving things as they are.
"This whole argument is definitely reflective of the 'playbook.' It's going to the 'playbook' when they say that about women's sports and about Title IX," said Victoria Jackson, a sports historian who teaches at Arizona State. "It comes up whenever any mention of change in revenue comes out."