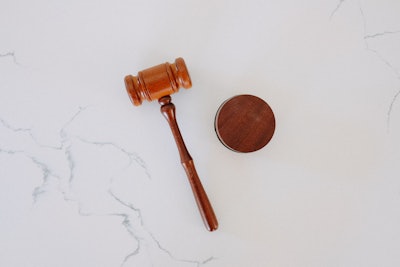 Indiana state senators on Tuesday voted 32-15 in favor of overriding governor Eric Holcomb's veto of a bill that would ban transgender females from competing in girls' school sports.
The Indiana House earlier in the day also voted in favor (67-28) of overriding Holcomb's veto.
Sponsors of the bill said the measure was needed to protect the integrity of female sports and opportunities for girls to gain college athletic scholarships. However, those in support of the override have provided no instances in the state where girls were outperformed by transgender athletes.
"As a former Division I athlete I know female athletes deserve a fair competition and an even playing field and this bill ensure just that," said Rep. Michelle Davis, R-Whiteland, who authored the bill, according to WTHR.
Opponents of the bill argue that it is bigoted response to a problem that doesn't exist.
Activists held a rally ahead of the legislature's session to voice their objections to the bill.
"We're here to stand against hate and discrimination that could have a lifelong impact for my family," said Cara Nimskey, the mother of a transgender girl from Bloomington. "Sports are integral to adolescents. My daughter dreams of playing basketball in high school. It's unfair exclusion — she'll be crushed if this goes through."
Republican Senate president pro tem Rodric Bray said the state needs the policy and called it "a matter of simple fairness."
"We don't like to get to the state of Indiana sued, but it happens from time to time," Bray said. "It's a policy that I think we can stand behind."
Critics like House Democratic leader Phil Giaquinta said the bill is unnecessary as the Indiana High School Athletics Association already has a policy in place that appears to be working.
"And seems to be working well," he said. "And frankly I also think it sends a very poor message that once again Indiana is not a welcoming state, and I'm frankly tired of it."
The ACLU of Indiana filed a lawsuit just minutes after the vote, calling the bill "hateful legislation." The ACLU hopes to block the bill from taking effect as scheduled on July 1.