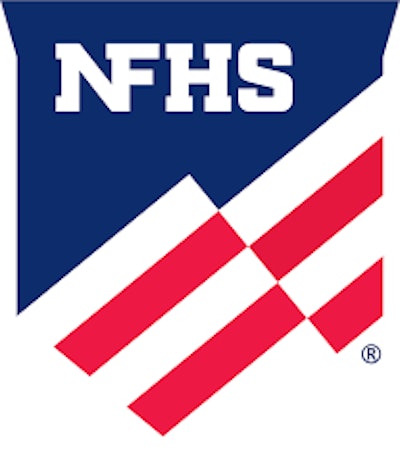 After two years of pandemic-related shutdowns and delays, all spring sports state championships are back on schedule across the country, including some storied track and field meets.
More than two million students are involved in the traditional spring sports of track and field, baseball, softball and lacrosse, along with other sports and performing arts programs – the first opportunities for full-scale participation in some states since 2019.
Outdoor track and field is the top combined participatory sport at the high school level, with 605,354 boys and 488,267 girls involved in the sport rich in state championship history. Several state associations are into their second century of state meets in track and field, and competition – and attendance – is off to a great start.
In Iowa, where its first state high school track meet was held in 1906, a record three-day attendance of 39,415 was set last weekend in Des Moines as the Iowa High School Athletic Association and the Iowa Girls High School Athletic Union staged another successful event.
In a state that has produced many record track performances since conducting its first boys state meet in 1911, the Texas University Interscholastic League completed another outstanding event May 12-14. Flower Mound High School took home top honors as the Class 6A girls champion, led by distance runner Natalie Cook who won both the 1,600 and 3,200 meters.
Four states with even longer track and field histories are set to begin state meets in the coming days. This weekend, the California Interscholastic Federation (CIF) will stage its 102nd State Track Meet after a two-year hiatus due to the pandemic.
In a meet that annually draws more than 20,000 spectators to Buchanan High School in Clovis, the CIF State Track Meet has produced a Who's Who of competitors over the years, including Allyson Felix, Florence Griffith-Joyner, Misty May-Treanor, Bobby Bonds, Lynn Swann, Reggie Bush and many others.
In a meet that began in 1908, the Ohio High School Athletic Association will hold its 114th Boys State Track Meet, as well as its 47th Girls State Meet June 3-4 at Jesse Owens Stadium in Columbus.
However, the true granddaddies of high school track and field are Wisconsin and Illinois. The Wisconsin Interscholastic Athletic Association, after being shutout in 2020 and delayed to nearly July last year, will hold its 126th State Track Meet June 3-4 in La Crosse.
In Illinois, where the first state track meet was contested in 1893, the Illinois High School Association will conduct its three-day event later this week at Eastern Illinois University in Charleston.
Beyond opportunities for participation in state meets, the spring sports of baseball and softball have provided one individual and one team a chance to overcome adversity and challenges.
Easton Arendt has not let his disability of only two fingers on his left hand keep him from succeeding in high school baseball. The sophomore pitcher at De Pere High School in Wisconsin recently led De Pere to a 4-0 shutout victory with 12 strikeouts. In an article on the WFRV-TV (Green Bay) website, Arendt had the following comments:
"Early on, I would think to myself having this disability, I wouldn't be able to do the things other people can. Then I got the mindset of working twice as hard as everybody else on the field or in any sport that I'm playing. Early on in my grade school days, there were times that I didn't fit in with the other guys or classmates that I had, but that made me want to work even harder and prove to them that I can do the things that I can do. I used to view it as a disability, but now that I'm at this level, I use it as just a hand. I want to make kids that may have the same effect or something a little bit different to know that they can succeed."
More than 360,000 girls are involved in fast-pitch softball across the country, but no team has won fewer games and yet learned more life lessons than Pasadena (California) Marshall High School.
In an article by Bill Plaschke in the Los Angeles Times, this incredible team, which recently completed an 0-18 season and has won only one non-forfeited game in three years, has truly demonstrated that high school sports is indeed much more than the final score. It is much more than winning games and championships. No, high school sports is about "improving each day," about "showing up every day," about "forming bonds, creating friendships, growing together," about "laughing together, sweating together, playing hard together," as some of the players shared.
We salute high school coaches and athletic directors across the country who have been instrumental in making sure student-athletes are involved in spring sports and performing arts.
Dr. Karissa L. Niehoff is in her fourth year as chief executive officer of the National Federation of State High School Associations (NFHS) in Indianapolis, Indiana.