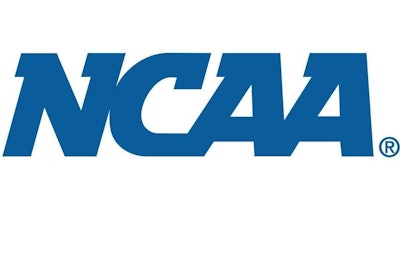 A former men's basketball volunteer assistant coach committed academic misconduct when he completed an online exam for a men's basketball student-athlete, according to an agreement released by the Division II Committee on Infractions. As a result, that student-athlete competed while ineligible.
The NCAA enforcement staff, the university and the former volunteer assistant coach agreed that the coach knowingly committed academic misconduct when he connected an HDMI cable to a student-athlete's computer and completed an online exam on the student-athlete's behalf from another room. As a result of the misconduct, the student-athlete later competed in seven games while ineligible.
After receiving an anonymous tip alleging the misconduct, the professor for the course informed the athletics department about the potential violation. The school promptly investigated the complaint, withheld the student-athlete from competition and dismissed the volunteer coach upon his admission of the misconduct. As a result, the parties agreed that the school did not fail to monitor its men's basketball program. Pursuant to university policy, the professor also assigned a failing grade to the student-athlete.
Finally, the enforcement staff and the school agreed that the men's basketball head coach did not violate head coach responsibility legislation because he adequately monitored his staff and clearly communicated to staff on multiple occasions that all student-athletes must complete their own academic work. The parties emphasized that this was a single act of misconduct by an individual staff member.
This case was processed through the negotiated resolution process. The process was used instead of a formal hearing or summary disposition because the university, the involved coach and the enforcement staff agreed on the violations and the penalties. The Division II Committee on Infractions reviewed the case to determine whether the resolution was in the best interests of the Association and whether the agreed-upon penalties were reasonable. Negotiated resolutions may not be appealed and do not set case precedent for other infractions cases.
The enforcement staff and university agreed on the following penalties and corrective measures:
One year of probation.
A $5,000 fine.
A two-year show-cause order for the former men's basketball volunteer assistant coach.
A vacation of records of contests in which the student-athlete participated while ineligible.
Members of the Committee on Infractions are drawn from NCAA member schools and conferences and members of the public. The committee members who reviewed this case are Jessica Chapin, athletics director at American International; David Hansburg, athletics director at Colorado School of Mines; John David Lackey, Division II Committee on Infractions chair and attorney in private practice; Richard Loosbrock, faculty athletics representative and history professor at Adams State; Melissa Reilly, senior woman administrator and associate commissioner at the East Coast Conference; Leslie Schuemann, senior woman administrator and senior associate commissioner at the Great Midwest Athletic Conference; and Jason Sobolik, assistant athletics director for compliance and student services at Minnesota State University Moorhead.