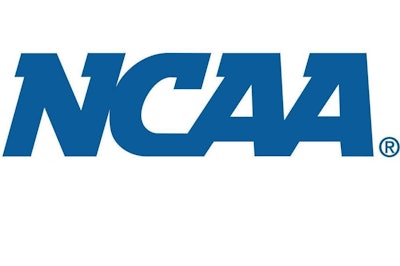 The NCAA released the 577 student-athletes nominated for its Woman of the Year award, with just one drawing criticism for her status as a transgender woman.
The University of Pennsylvania saw swift blowback for nominating swimmer Lia Thomas to the list of possible recipients.
Established in 1991, the award recognizes "female student-athletes who have exhausted their eligibility and distinguished themselves in their community, in athletics and in academics throughout their college careers."
"This is yet another slap in the face to women," Riley Gaines, a University of Kentucky swimmer who was also nominated for the award, tweeted in response to the news on Friday. "First a female national title and now nominated for the pinnacle award in collegiate athletics. The @NCAA has made this award worthless."
Thomas sparked controversy after she won the 500-yard freestyle at the 2022 NCAA Women's Division I Swimming and Diving Championships earlier this year.
"This award combines athletic performance with academics, service, and character. What character has Thomas shown other than sheer selfishness and entitlement?" Gaines continued, accusing Thomas of showing "disrespect" and "disregard" for other female athletes.
Tennis legend Martina Navratilova tweeted at the NCAA, "What is wrong with you?!!!!!!?"
UPenn did not immediately comment on the criticism over Thomas' nomination for the NCAA award.
This year's nominees represent all three NCAA divisions, including 248 from Division I, 127 from Division II and 202 from Division III. Of the 577 nominations, 23 sports are represented, with 125 student-athletes competing in multiple sports.
The NCAA says member schools are encouraged to celebrate their top graduating female student-athletes by nominating them for the NCAA Woman of the Year Award. Up to two female student-athletes can be recognized from each school if at least one of them is an international student-athlete or student-athlete of color.
The conference offices will then select up to two student-athletes from their member school nominations. (If two are chosen, one must be an international student-athlete or student-athlete of color.) Nominees who compete in a sport that is not sponsored by their school's primary conference, as well as associate conference nominees and independent nominees, will be picked to advance by a selection committee. The Woman of the Year Selection Committee will then select 10 student-athletes from each division, determining the Top 30 honorees.
Of the Top 30, the Woman of the Year Selection Committee will announce nine finalists, three from each NCAA division. The NCAA Committee on Women's Athletics will review the finalists and name the 2022 NCAA Woman of the Year.
For the first time in the award's history, the Top 30 honorees will be celebrated and the Woman of the Year will be named at the NCAA Convention. The 2023 Convention will take place in January in San Antonio.