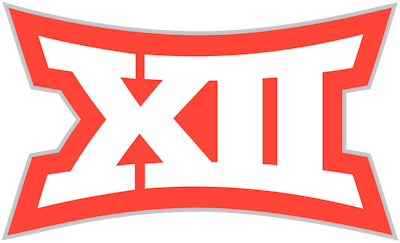 Speaking Wednesday during a visit to future Big 12 member Cincinnati, new conference commissioner Brett Yormark told reporters that the league would be interested in adding members from the Pacific Time Zone.
"Obviously going out West is where I would like to go," Yormark said, according to Sports Illustrated, citing the reporting of Justin Williams of The Athletic. "Entering that fourth time zone. A program that has national recognition. One that competes at the highest level in basketball and football, stands for the right things, is a good cultural fit."
According to Thomas Neumann of SI, "That sounds like a shot across the bow of the Pac-12, a conference already reeling from the recent defection of USC and UCLA to the Big Ten.
The Big 12 learned last year that it would be losing marquee members Oklahoma and Texas. The Sooners and Longhorns are slated to leave the Big 12 by 2025, but Yormark has expressed willingness to allow them early release.
In response to Oklahoma and Texas leaving, the league responded by plucking Central Florida, Cincinnati and Houston from the American Athletic Conference and adding independent Brigham Young. Those four schools will join the Big 12 in 2023.
The Big 12 has long been solely based in the Central Time Zone. That changes next year, with UCF and Cincinnati bringing the league's banner into the Eastern Time Zone, and BYU extending its boundary into the Mountain Time Zone. Now, Yormark is considering the Pacific Time Zone and a nationwide footprint.
According to SI, it has been reported that as many as six Pac-12 schools — Arizona, Arizona State, Colorado, Utah, Oregon and Washington — are are drawing interest from the Big 12.
ESPN reported that Pac-12 commissioner George Kliavkoff, when asked about Yormark's "open for business" comment at his league's football media day in July, shot back, saying, "I appreciate that. We haven't decided if we're going shopping there yet or not."
Kliavkoff would later add, "I've been spending four weeks trying to defend against grenades that have been lobbed in from every corner of the Big 12, trying to destabilize our remaining conference."
The Pac-12 declined to comment on Yormark's Wednesday remarks, according to ESPN.
Both the Pac-12 and Big 12 elected to accelerate discussions with ESPN and Fox about their media rights agreements, which are set to expire in 2024 and 2025, respectively. The Big 12's formal, exclusive negotiating window with both media partners wasn't set to begin until February 2024.
Yormark said Wednesday that he had "great meetings" with ESPN last week and will meet next week with Fox, adding that he senses both want to begin negotiations soon, ESPN reported.