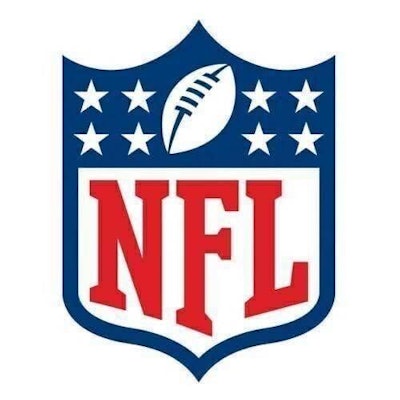 The NFL has announced it's changing its approach to its annual all-star game, removing the tackling and turning it into a week of competitive events.
On Monday, the league said the new event is being called "The Pro Bowl Games" and will replace the traditional tackle football game with competitions between the AFC and NFC culminating in a Feb. 5 game of flag football in Las Vegas.
The Pro Bowl Games (presented by Verizon) will celebrate player skills and feature "an exciting new format that spotlights Flag football," the league said in a news release. The multi-day AFC vs. NFC competition will culminate in a flag game featuring Pro Bowl players at Allegiant Stadium. The event will air on ESPN and ABC on Sunday, Feb. 5, 2023.
The NFL said the new games will also integrate challenges where players showcase their football and non-football skills in unique competitions. "The revamped programming allows the top stars show off their skills and celebrate their accomplishments in a fun, memorable way, surrounded by their families and fans," the league said in the release.
To program the week-long event, the NFL will work with some of biggest names in football. Peyton Manning and his Omaha Productions company will play an integral role in bringing The Pro Bowl Games to life, helping to shape programming and promote the event's content throughout the week. Manning will provide a unique perspective as a 14-time Pro Bowl player who understands the importance of the event to players and fans. He will also be a key part of the coaching staff for the Flag football game.
The NFL is part of an effort to have flag football added to the 2028 Los Angeles Olympics, CNN reported. The last Pro Bowl was held opposite the Beijing Winter Olympics and was the least-watched in 16 years as it drew 6.69 million viewers across all platforms.
The NFL said the changes were made after feedback from players, teams and fans about reimagining the Pro Bowl.