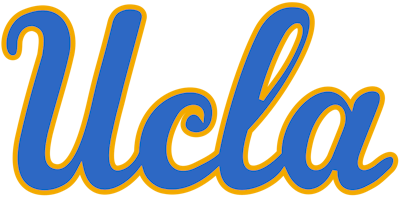 Ramogi Huma, executive director of the National College Players Association, sent a letter this week to the University of California regents, asking them to block UCLA's planned move from the Pac-12 to the Big Ten.
In the letter, Huma described the move as a "short-sighted money grab" that didn't take into account the impact on student-athlete wellbeing.
"Not all money is good money," Huma wrote. "The Regents should not let a handful of people sell the soul of the UCLA athletics program for TV dollars that will be spent on luxury boxes in stadiums and lavish salaries for a few."
The regents are prepared to render a verdict on UCLA's departure during a meeting at the school scheduled for Dec. 14.
According to the Los Angeles Times, Huma's letter stated that the graduation rate among UCLA's Black athletes is 50 percent, compared with 73 percent for all Black students, while adding that athletes comprise 28 percent of the school's Black male population, as opposed to white male athletes making up just 2 percent of that racial and gender group's population.
"Allowing UCLA to move to the Big Ten will adversely affect 28% of the total Black male students," Huma wrote, "compared to only 2% of total White male students."
The letter also noted that the school's baseball players currently have a 67 percent graduation rate.
"There is nothing that UCLA can do to justify the move to the Big Ten given this data," Huma wrote. "UCLA's move to the Big Ten is nothing but a money grab that will increase the longstanding racial exploitation of UCLA's Black male students."
Huma also took issue with the UCLA's contention that it would need to cut Olympic sports if it remained in the Pac-12, saying that the school needs to cut frivolous spending. The letter cites large coaching buyouts and $5.4 million the school spent on football meals in a fiscal year.
"UCLA does not have a revenue problem, it has a spending problem," Huma wrote. "UCLA is fully capable to preserving all sports if it remains in the Pac-12. If the Regents are concerned that UCLA may cut sports if the Big Ten move is blocked, the Regents should block UCLA's ability to cut sports instead of allowing UCLA to drag its entire athletic program to the other side of the country for games."