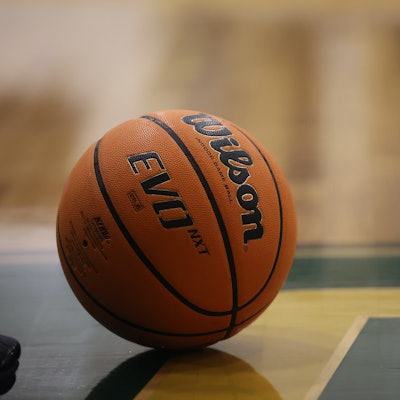 A high school athlete whose family claims he suffered bullying of a racial nature at St. Michael's High School in Santa Fe, N.M., is asking a District Court judge to overturn a New Mexico Activities Association decision and allow him to participate in sports in the final semester of his senior year at his new school, Santa Fe Prep.
As reported by the Santa Fe New Mexican, the activities association has asked the court to dismiss Malachi Prevatt's petition, contending his family didn't complete an appeals process with the Public Education Department within 30 days of the Jan. 10 ruling.
Upon hearing testimony from both parties Monday, State District Judge Francis Mathew he said he must make a decision on the NMAA's motion to dismiss the case on its contention the judge lacks jurisdiction because the family has not yet appealed the matter to the Public Education Department.
Prevatt started at St. Michael's as a sophomore and played junior varsity basketball and soccer during the 2019-20 school year, according to a sworn statement his father submitted to the court, the New Mexican reported.
During the spring 2021 semester, Prevatt played junior varsity basketball and "a few minutes" in "one or two" varsity soccer games during his junior year, the statement says.
Prevatt's parents and doctor attested in written statements the youngster, who is Black and Hispanic, revealed he was being subjected to racist bullying by students, coaches and staff at St. Michael's. The petition also claims a student jumped Prevatt from behind in the locker room and broke his wrist after pummeling the back of Prevatt's head.
According to the filing, Prevatt was having issues with worry, anxiety and sleep, his doctor testified during Monday's hearing. She recommended the family transfer him to another school.
Prevatt finished out that year, according to court records, and started at Santa Fe Prep in the 2021-22 school year. He was admitted as a junior.
According to the New Mexican, citing court documents, NMAA rules prohibit students who transfer high schools from participating in varsity athletics for 180 school days or 365 calendar days to prevent transfers for "athletic advantage." The rules also limit the number of semesters students can participate in varsity sports to four or five years — depending on whether their participation began in junior high or high school — and don't allow anyone who will be more than 19½ years old at graduation to participate.
Prevatt turned 18 in August and met the other requirements, his lawsuit argues.
He was offered a position on Prep's varsity basketball team, but because he was a transfer, the school's athletic director determined the family should petition the NMAA to ensure Prevatt was eligible to participate.
Prevatt's initial petition was denied, but a second petition overturned the first NMAA ruling, but by then the athlete had lost a half season of his basketball eligibility.
The NMAA has maintained he's no longer eligible to participate in varsity sports. The family says the NMAA's actions have reduced his eligibility to "just over three years for his entire high school career."
Matthew said he'll make a decision before the end of the year.