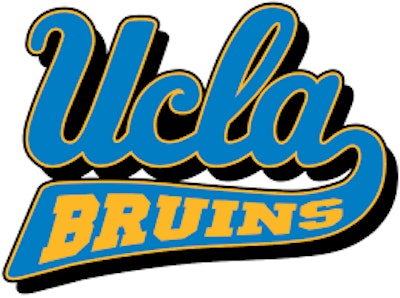 Nearly four dozen emails to UCLA officials obtained by The New York Times through a public records request overwhelmingly indicate opposition to the university's pending move to the Big Ten Conference.
Times writer Billy Witz admits that the sample size is too small to gauge widespread sentiment, but few of the emails sent in the immediate wake of the announcement last summer that UCLA and rival USC were ditching the Pac-12 Conference for the Big Ten were supportive of that decision.
The exodus will enrich UCLA and USC with media rights revenue unrealized in their long histories with the Pac-12. UCLA says it is expected to reap $60 million to $70 million per year in television revenue by joining the Big Ten for the 2024-25 school year, about double what it brings in from its Pac-12 membership, Witz reported.
UCLA's athletic department has been operating at a deficit of more than $103 million.
"I'm glad my father did not live to see this," Brian Birkenstein, class of '96, who did not miss a home football game as a student, wrote in an email to athletic director Martin Jarmond. "This move just screams of the hypocritical values that UCLA evidently has," wrote Eugene Chiang, class of '88, who added that he would no longer be a fan, a donor or an advocate. "I graduated from UCLA 50 years ago and have NEVER been ashamed of my alma mater … until today!" wrote Jerry Macy, class of '72.
It was much the same for the inbox of chancellor Gene Block.
"It feels like the chasm between student and athlete just got even wider," Tal Johnson, a UCLA parent, wrote to the chancellor. "Legacy and geography, and the relationship with alums, is more important, in my view, than TV money," wrote Sean J. Mulvihill, a physician who did his residency at UCLA
According to Witz, the handful of notes congratulating Jarmond seemed to be from UCLA employees or from people he had encountered in over a dozen years working in the Big Ten at Michigan State and Ohio State.
The University of California Board of Regents will vote today on whether to block UCLA's move to the Big Ten, with little visible enthusiasm for the move in the sixth months since it was first announced.
In a survey of UCLA athletes conducted for the Regents, only 35 percent of the 111 respondents (roughly one is six of the entire universe of UCLA athletes) said they thought the move was a good idea.
Former UCLA athletes, including the legendary basketball player Bill Walton, and football player Ramogi Huma, executive director of the National College Players Association, have urged the regents to reject the move.
Related: NCPA Director Huma Asks UC Regents to Block UCLA's Move to Big Ten
State legislator Nancy Skinner is considering introducing legislation that would put stricter limits on the time athletes at California schools spend practicing, playing and traveling for their sport, Witz reported.
Regents themselves began to ask questions when it became clear UCLA's departure would result in a financial hit for sister school Cal, whose revenue from a Pac-12 television contract would be reduced by millions of dollars without two members representing Los Angeles market — 375 miles from Berkeley.
One option regents are considering, but have not yet deliberated on, is to allow UCLA to leave but to require it to compensate Berkeley for lost revenue, Witz reported.