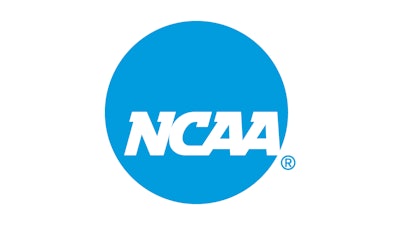 The NCAA's Transformation Committee is recommending a dramatic expansion of the association's men's and women's basketball tournaments, suggesting and expansion from 68 teams to 90.
The recommendation comes as part of a wide-ranging 40-page report that was released Tuesday, which will eventually go to the Division I board of directors for consideration at the 2023 NCAA convention in San Antonio next week.
Among other suggestions, the committee recommends that the NCAA should consider expanding championship brackets to accommodate access for 25% of participating teams in the sport, the committee's report notes.
At present, the NCAA men's and women's basketball tournament encompasses 68 teams, or about 19 percent of the sport's 350-some active members. The tournaments would have to expand by about 20 teams—incorporating around 90 total teams—to reach the 25 percent mark.
Led by co-chairs Greg Sankey, the commissioner of the Southeastern Conference, and Julie Cromer, director of Athletics at Ohio University, and consisting of 21 experts from across college sports, the report culminates the Transformation Committee's yearlong effort to enhance all facets of Division I.
"In recent years, the environment surrounding collegiate athletics has evolved far faster than the structures, processes, and rules we use to govern it," said Greg Sankey. "College sports' leaders know it's imperative that we transform the NCAA and modernize college sports not just to keep pace with a changing landscape, but to shape and mold it to better serve student-athletes' needs. While transformation is never complete and will shift to a new phase with the conclusion of this Committee's work, the recommendations we've put forward will immediately and meaningfully improve the mental and physical health of a Division I student-athletes. I'm grateful to the Division I Board of Directors for the opportunity to co-chair this important committee and appreciate the committee members' tireless work bringing this report to fruition."
Tasked with scrutinizing the Division I student-athlete experience and its surrounding oversight apparatus, the Transformation Committee's final report contains dozens of recommended policy changes that ultimately clustered into three distinct areas of focus:
Elevating support for student-athletes' mental, physical, and academic well-being
Enhancing the Division I championships experience for student-athletes
Building a faster, fairer, and more equitable Division I
The recommendations detailed in the report contain several notable policy proposals, as it relates to more complete support for student-athletes and overall Division I governance philosophy. In particular, the report contains elements of a "new holistic model" for the Division I student-athlete experience. As part of the new holistic model, Division I student-athletes across sports and conferences will be guaranteed access to medical coverage for athletically related injuries for a minimum of two years following graduation or completion of athletics experience, mental health support in line with Inter-association Mental Health Best Practices, expanded programming focused in areas such as mental health, diversity, equity, and inclusion, career preparation, and strength and conditioning (among others), and increased academic counseling and tutoring services.
The elements of this new holistic model go beyond the newly permissible benefits Division I member schools can now provide to the student-athletes based on recommendations made by the Transformation Committee and approved by the Division I Board of Directors last year. Those newly permissible benefits include schools' ability to now purchase insurance for student-athletes who may face severe or critical injuries, and pay for expenses and other benefits that are incidental to their academic success, such as test preparation and elite training programs.
Other recommended policy changes contained in the report include:
Expanding access to NCAA championships to 25% of active Division I members in good standing in team sports sponsored by more than 200 schools.
Increasing championship budgets and elevating the travel experience for student-athletes.
Introducing Sport Management Committees to oversee sport-specific rules and policies, prioritizing equitable policies that improve the student-athlete experience regardless of gender.
Eliminating the volunteer coach designation, increasing the number of countable coaches permitted in applicable sports.
Directing appropriate governance entities to further review athletics eligibility rules, such as delayed enrollment; and directing appropriate governance entities to further review playing and practice seasons.