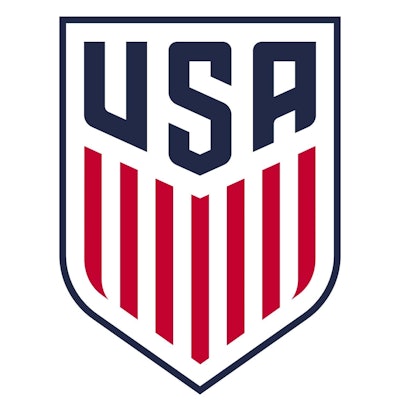 In an announcement this week, the U.S. Soccer Federation unveiled a proposal for additions to its Professional League Standards to combat abusers and their enablers.
As reported by The Philadelphia Inquirer, a vote on the new rules and enforcement protocols is expected by U.S. Soccer's board of directors at the federation's annual general meeting in March.
According to the Inquirer, teams and leagues will have to have dedicated player safety officers, and league offices will have to have dedicated human resources staff, conduct training sessions for teams, and send annual reports to U.S. Soccer. Those training sessions will cover "topics such as verbal and emotional abuse, sexual misconduct, harassment and retaliation," the announcement said. The annual reports will have to include player feedback surveys along with correspondence from teams.
In the interim, teams will have two days to report to U.S. Soccer "any allegations of misconduct or issues" they become aware of.
Moreover, teams will be barred from "the use of non-disclosure and non-disparagement agreements used to shield information about abuse allegations." During a spate of recent scandals involving National Women's Soccer League coaches, multiple teams used such agreements.
Related: NWSLPermanently Bans Four Former Coaches, Imposes Other Sanctions
Teams and entire leagues that fail to comply will face penalties ranging from fines to probation for teams and entire leagues.
The proposal does not include adding morality clauses to the Pro League Standards, which to date have set baselines for things such as the number of teams in a league, minimum stadium capacity and the wealth of team owners to ensure long-term sustainability. Morality clauses would be "the ultimate weapon to use against team owners in particular," wrote Jonathan Tannenwald of the Inquirer. "For now, the threat of fines and probation is the biggest tool."
"We are taking steps towards making sure that we're doing all the things in terms of checking the boxes financially, but doing the best that we possibly can to make sure that we have all the right people in all the right positions — from coaches to ownership," said former U.S. women's team player Danielle Slaton, a member of U.S. Soccer's Participant Safety Task Force and an investor in a forthcoming NWSL expansion team in San Jose, Calif.
"Are there still things that we can we can do to continue to evaluate and determine the morality, to the best of our ability, [of] our ownership?" Slaton continued. "We are open to those conversations with the leagues, and really supporting how they're going to guide each of their respective leagues on this front. But this is the step we've taken thus far, and if we need to continue to find ways to take further steps, we will."
The task force is chaired by former NWSL player Mana Shim, who first exposed longtime coach Paul Riley in September 2021 — key moment in exposing the league's problematic coaches and owners, according to Tannenwald. A month earlier, former NWSL player Kaiya McCullough had blown the whistle on Washington Spirit coach Richie Burke.
Related: Probe Finds Systemic Emotional Abuse, Sexual Misconduct in NWSL
U.S. Soccer is also launching a major new standards program called "Safe Soccer," the centerpiece of which is a vetting process that anyone who wishes to be involved in the game must complete, Tannenwald reported.