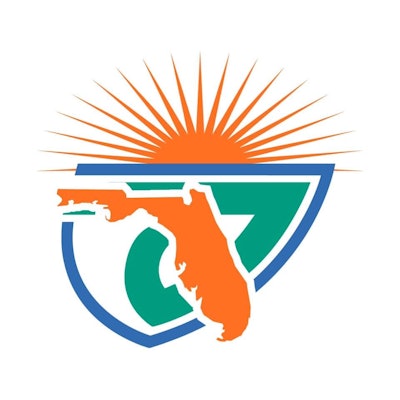 Decision-makers for the Florida High School Athletic Association are holding an emergency meeting Thursday to decide whether to require girls to provide menstrual information in order to participate in sports. Critics said making girls divulge their menstruation history is unnecessarily invasive and could lead to lower participation rates.
The FHSAA's executive director is recommending that students only submit one page of the paperwork to schools — a page in which a medical professional verifies that an athlete is healthy enough to compete, or only able to participate partially. Specific details about a player's health are not included on that page of the form, the Union-Bulletin reported Tuesday.
The agenda for the FHSAA's emergency board meeting Thursday explains the purpose of the proposal.
"The intent of this proposal is to provide an updated (examination) form which protects a student-athlete's privacy while including pertinent medical information a health care provider at a member school would need access to," the agenda item reads, as reported by the Union-Bulletin.
The FHSAA had been considering adopting a national participation form, which would make previously optional questions about menstruation history required for female students to submit. The forms including the sensitive information would have been kept at school.
That form "has created concerns and questions from parents, school district administrators, school board members, and coaches regarding the health privacy of student-athletes," the agenda item reads, the Union-Bulletin reported.
A move that could force high school female athletes in Florida to disclose details of their menstrual cycle raises privacy and other concerns. https://t.co/vRgPJL9eFk

— Tampa Bay Times (@TB_Times) February 4, 2023
The latest recommendation tries to alleviate that concern by giving schools enough information about an athlete's health while still protecting their privacy.
The Tampa Bay Times reported that the form asks about girls' menstruation histories because extreme exercise and diet can affect the menstrual cycle of female athletes and would be useful information for a doctor asked to clear a high school girl to play competitive sports. Florida's form, which has been used for many years, includes an optional section marked females only, and asks the following questions:
When was your first menstrual period?
When was your most recent menstrual period?
How much time do you usually have from the start of one period to the start of another?
How many periods have you had in the last year?
What was the longest time between periods in the last year?
Sarah Zipp, an associate professor who teaches sports management at Mount St. Mary's University, told the Tampa Bay Times that the biggest concern about the form is that girls may be deterred from playing high school sports if they have to provide highly personal information like the date of their last period to their school.
"We know from research that dealing with menstrual cycles is one of the challenges that prevents adolescents from continuing in sport," Zipp said. "We don't want to create any more barriers to keep people in sport. We should be doing the opposite."
The filing of completed forms with schools has also raised concerns about who may have access to confidential medical information. The Tampa Bay Times reported that in many other states, schools only receive the doctor's signature page.
Sen. Jason Brodeur (R-Lake Mary), the vice chairperson of the Senate's Health Policy committee, said he thinks making the student athlete's menstrual history mandatory could be a violation of the federal law that mandates sensitive patient information is protected and kept confidential.
"You've got to have all new protocols around data safety and storage for this health information that (schools are) really not equipped to do," Brodeur said.
After the proposed change was first reported by the Palm Beach Post, PRISM, a South Florida nonprofit organization that provides sexual health information to LGBTQ+ youth, has condemned the move as an effort to "stigmatize and demonize transgender people in sports."