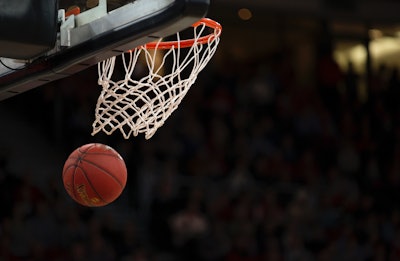 The entire student section at an Iowa high school basketball game was ejected for excessive bullying of the referees.
Video surfaced online of the Lincoln High School student section being booted from the gym at Northwest High School in Waukee.
With just 7:25 left in the fourth quarter, a referee approached an administrator during a stoppage and pointed to the student section. The administrator went and stood in front of the student section, but the referee blows his whistle 15 second later and the administrator can be seen leading the students out of the gym.
"That's a first that I've seen here in high school radio," the broadcaster said as the students dispersed.
Todd Tharp, the assistant director for the Iowa High School Athletic Association, said the administrator was asked to stand in front of the students who he said were making "vulgar comments" to the refs all game.
In a statement on Facebook, the Lincoln principal criticized the referee's decision to remove the students.
"The purpose of this statement is to not excuse the behavior of the student section," the principal wrote. "While we regret the role that our students played in this incident, we wish we would have had an opportunity to address the situation when called up to do so. We have no doubt that our students would have responded to the staff's direction and been able to remain present to support their fellow student-athletes."