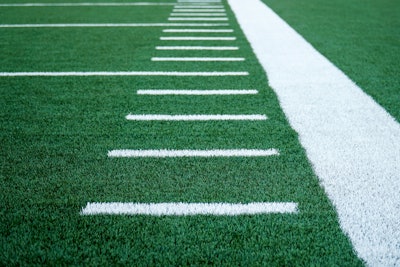 The NCAA Football Rules Committee has proposed several timing rules changes intended to continue the effort to control the flow of the game and encourage more consistent game management.
The committee anticipates the adjustments, which were finalized Friday in Indianapolis, would modestly reduce the number of plays in the game, something the committee will study closely during the 2023 season.
If approved by the NCAA Playing Rules Oversight Panel on April 20, the game clock will continue to run when a first down is gained. Currently, the game clock stops when a first down is gained, and the clock restarts when the offense is awarded a first down. The game clock will continue to be stopped when a first down is gained during the last two minutes of either half.
"This rule change is a small step intended to reduce the overall game time and will give us some time to review the impact of the change," said Kirby Smart, co-chair of the committee and coach at Georgia.
The committee is recommending two other adjustments intended to continue to reduce breaks in the game:
Teams would be prohibited from calling consecutive team timeouts.
Penalties at the end of the first and third quarter would carry over and be enforced on the first play of the next quarter.
The committee also evaluated the potential impact of the rules changes on the overall state of the game and health and safety of student-athletes.
In the area of technology, the committee approved the optional use of instant replay in games that do not have an instant replay booth official. Last season, the Division II Mid-America Intercollegiate Athletics Association conducted a successful pilot program of the rule. This model allows the referee to use available video to make decisions on reviewable plays after a coach challenge.
Other committee clarifications included:
Establishing guidelines for second-half warmup activities, including requiring teams to wait until the field is made available to return and having designated areas of the field to warm up.
When teams are on the field, drones are not allowed over the playing surface or the team area.