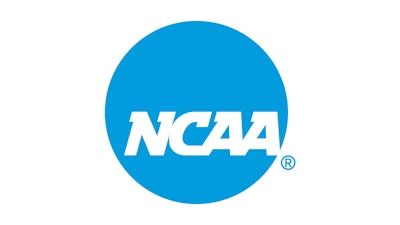 During its meeting this week, the Division I Council unanimously approved a Transformation Committee proposal that was developed in collaboration with the Student-Athlete Advisory Committee that will require student-athlete voices to be included in decision-making at the school and conference levels.
Moving forward, all Division I schools and conferences will be required to:
Appoint at least one senior staff member to oversee the respective SAAC.
Establish an executive team (at minimum, to include a chair and vice chair) for the SAAC.
Include at least one college athlete in special issues committees that are considering issues that directly impact student-athletes.
"Though many Division I schools and conferences may already be meeting these requirements, these rules will further ensure that all Division I members are incorporating views of college athletes in local decisions that directly impact their college experiences," said Lynda Tealer, executive associate athletics director at Florida and chair of the Division I Council.
Additionally, conferences are encouraged to establish sport-specific student-athlete engagement groups in — at minimum — football (where applicable), men's basketball and women's basketball. If such groups are established, members of the groups would meet annually with conference coaches groups.
"I'm extremely proud of the contributions DI National SAAC has made to the decision-making process at the NCAA for several years. Those contributions have culminated in new rules for student-athlete representation at every level, not just in the NCAA," said Ami Gianchandani, vice chair of Division I SAAC and golf student-athlete at Yale. "We are confident that conferences and schools will benefit from receiving direct input from their student-athletes and that our peers throughout Division I will step up to offer meaningful perspectives that positively impact college sports for all."
The rules will take effect in August.
Holistic student-athlete model
The council also discussed and expressed support for concepts under consideration by the Division I Board later this month related to increased benefits for college athletes.
As currently proposed, the model will require all Division I members to guarantee enhanced support for current and former college athletes, including degree completion funds for 10 years following the conclusion of a student's athletics experience and increased access to medical coverage for athletically related injuries for a minimum of two years following graduation or the completion of their athletics experience.
The model would also require expanded campus-level support for mental health services for student-athletes and increased programming in areas such as mental health; diversity, equity, and inclusion; career preparation; and strength and conditioning (among others), in addition to mandating annual attestation of meeting requirements to provide academic support services, career counseling and life skills programming.
If approved by the Board of Directors at its meeting in April, additional benefits would take effect in August 2024, to allow time for member schools to put these benefits into place. In offering its support for the concepts, the council stressed that Division I should explore a funding model to assist schools with meeting some of these requirements.
Official visits
The council adopted new recruiting rules for official and unofficial visits. Moving forward, prospects will no longer have a limit to the number of official visits they can make to NCAA member schools. Prospects will be limited to one official visit per school, unless there is a head coaching change after an official visit, in which case prospects would be able to complete a second official visit to the same school. In men's basketball, prospects still will be able to complete a second official visit to the same school provided the visits do not occur in the same academic year."For young people considering where to go to college, visits to campus — both official and unofficial — are an integral part of the decision-making process," Tealer said. "This was an opportunity to modernize NCAA rules in a way that provides greater and more meaningful opportunities for prospects going through the recruitment process."
Official visits may last no longer than a two-night stay, during which schools will be permitted to cover travel costs, transportation, meals and reasonable entertainment for up to two family members accompanying a prospect on that visit.
The rules will take effect July 1.
Federated playing rules
The council approved a proposal recommended by the Playing Rules Oversight Panel that allows each NCAA division to have some differences in playing rules. The recommendation follows the adoption of a new NCAA constitution in January 2022 that allows for divisional flexibility.
Moving forward, PROP will continue to have oversight of proposed differences in playing rules and may overrule proposed changes if it determines those changes would harm the image of the games or create an unsafe environment for participating student-athletes.
Other actions
The council approved a package of recruiting reforms proposed by the Football Oversight Committee. The new recruiting rules take effect Aug. 1.
The council also voted to formally establish stunt as an emerging sport for women in Division I.