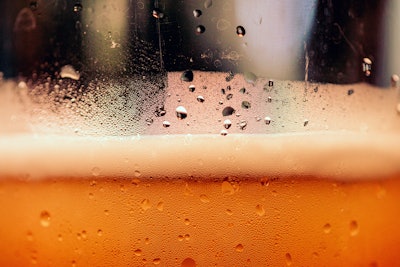 A New Jersey school district has decided to allow alcohol sales at a local stadium for events not related to the school district and youth sports.
The Paterson Board of Education voted 5-3 Tuesday to approve alcohol sales for the hospitality company owned by Paterson's former business administrator, Vaughn McKoy.
According to NorthJersey.com, the waiver was needed because Hinchliffe Stadium stands just 200 feet away from Paterson's School 5.
McKoy will sell alcohol at the stadium's newly built food court area next to Hinchliffe and at the concession stand inside the ballpark. However, it's not clear if McKoy will have secured its alcohol license by the time the New Jersey Jackal host their opening minor league baseball game on May 20.
After being closed and essentially abandoned for more than 25 years, Hinchliffe is scheduled to reopen next month as part of a $103 million project that also includes a 75-apartment senior citizen residence and a 315-space parking garage.
"I want Hinchliffe to be successful," board member Keith Simmons said, explaining his support for the alcohol waiver.