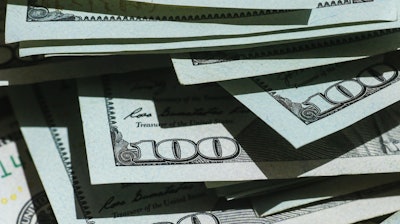 The Nebraska Racing and Gaming Commission on Friday approved a new sports wagering catalog that will allow bettors to wager on some college sports.
According to the Lincoln Journal Star, the new catalog will include football, men's and women's basketball and volleyball, as well as lacrosse, water polo, swimming and field hockey. The catalog also incudes MLB, NBA, NFL, as well as professional goal, tennis, bull riding and rodeo, and motorsports.
Tom Sage, executive director of the Racing and Gaming Commission, said the goal is to start out with a few sports and expand later.
"We felt it was better to start out slower, with less wagering types (and) less product to bet on," Sage said.
For now, Nebraska will refrain from allowing people to bet on FIFA games or any European soccer games.
"This catalog more than likely will grow," Sage said. "I was not comfortable to put in some of the sports I did not understand."
WarHorse Lincoln will likely be the first location to offer sports betting. While a start date hasn't been nailed down, hopes are that people will be able to start betting by mid-June, in time of the College World Series.