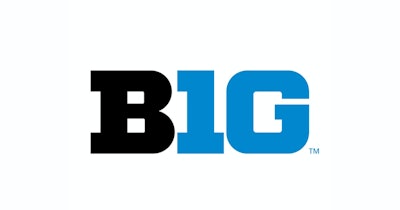 The Association of American Universities last week announced the addition of six new schools, including Notre Dame, Arizona State, Miami, USF, UC Riverside and George Washington.
The AAU is "an association of leading comprehensive research universities distinguished by the breadth and quality of their programs of (a) academic research and scholarship and (b) graduate education," with membership gained upon invitation.
Some say the schools' admission to the AAU could have implications for conference realignment, as the Big Ten and Pac-12 have valued admission into the AAU when adding conference members. ESPN's Adam Rittenberg reported recently that the Big Ten is only interested in adding schools that are a part of the AAU.
Former Big Ten commissioner Jim Delaney said that AAU membership was "an important part of who [the Big Ten is]," back in 2010 at spring meetings.
"I'm excited to invite these six diverse institutions to AAU," AAU board chair and University of Southern California president Carol L. Folt said in a statement, according to Deseret News. "AAU members are distinguished by the quality of their education and research. It is a testament to our higher education system that we have this many leading research universities in every corner of our country.
"Congratulations to the faculty, staff and students for this recognition of their hard work and their leadership in research and education. We look forward to our joint efforts to continue to transform lives through higher education."
The admission of the six schools brings the number of AAU member schools to 69. Thirteen of those members are in the Big Ten. Nebraska was an AAU school when it joined the Big Ten but is now the only non-AAU member of that conference, as it lost its AAU membership in 2010. USC and UCLA, who are slated to join the Big Ten in 2024, are also AAU schools.
In the Pac-12, meanwhile, Arizona, Cal, Oregon, Stanford, Utah and Washington are all members, with Arizona State now gaining entry as well.