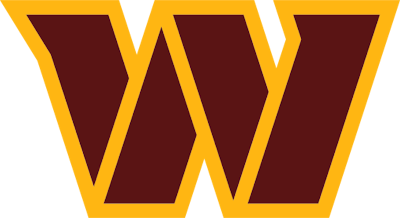 NFL owners have approved the sale of the Washington Commanders for $6.05 billion.
According to ESPN, owners on Thursday approved the sale of the NFL team from the Snyder family to The Harris Group, which is led by Josh Harris.
The $6.05 billion is the most ever paid for a North American sports franchise. Dan Snyder and his family had owned the team since 1999.
"I feel an awesome responsibility to the city of Washington," Harris said. "I know what I've got to do. It comes down to winning. It's on me and on our ownership group to deliver. That's what we're going to do."
Harris grew up in Washington, D.C. and said he remember walking by RFK Stadium as a kid.
"This franchise is part of who I am," Harris said. "But being a fan is not enough. To be successful, we need to win championships, create a positive impact on the community and create incredible memories for our fan base much like I had as a youth growing up in Washington."
NFL commissioner Roger Goodell said Harris is a great addition to the league.
"As someone who grew up in Washington, I know how important that franchise is to that community," Goodell said. "The franchise is in good hands with this group. ... They want to put that franchise where they think it belongs, where it's respected -- not just in the community, but worldwide."
ESPN reported that the special session to approve the deal led 2 hours, 45 minutes.
"It's going to be a great day for the NFL," Dallas Cowboys owner Jerry Jones said before the meeting. "It's a hallmark day. Excited about the prospects of going into Washington and giving them some capital punishment."
Harris' group include NBA Hall of Famer Magic Johnson and billionaire Mitchell Rales. The group includes 20 limited partners.
"This is truly the biggest achievement in my business career and a historic moment for the entire Black community," Johnson posted to Twitter on Thursday. "Talk about God's perfect timing. This was the right organization for me to be a part of given it's global appeal, history of winning, and the diverse fanbase and DMV community. ... I am honored and ecstatic to be a co-owner of the Commanders franchise!"