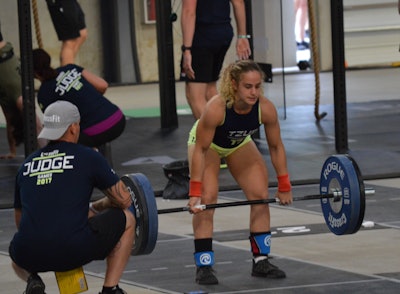 The annual NOBULL CrossFit Games will not return next year to longtime host city Madison, Wis., which began welcoming "the fittest on earth" back in 2017.
After previously saying the games, which bring 50,000 athletes to town every year, would return to Wisconsin's capital city in 2024, the organization reversed course this week.
CrossFit did not immediately say where the games will be held next year, but in 2022, when it looked like a move was in the offing, Birmingham, Ala., was talked about as a preferred choice.
A CrossFit spokesman said in a statement that a new location will be announced at a later date, with the goal of any new location being to expose new people to CrossFit.
Related: 2017 CrossFit Games: A Venue Transformed
"When we landed the Games in 2017 for a three-year run, we knew we were in for an exciting time. The passion of the athletes and spectators for Madison, and Madison's embrace of the Games, sparked CrossFit to double that length of time for an astounding six championships," Jamie Patrick, vice president of convention sales, sports and services for the Madison Area Sports Commission said in a release. "This final Madison Games promises some of the most intense competitions and enthusiastic crowds the sport has ever seen."
The CrossFit Games will begin Tuesday at Madison's Alliant Energy Center.