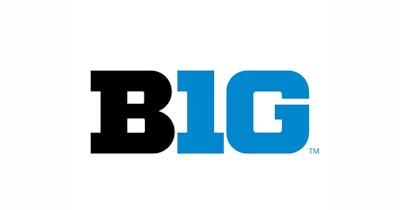 Purdue athletic director Mike Bobinski this week took time at the Big Ten Football Media Days to address some pressing issues.
In interview with the Journal & Courier, Bobinski acknowledged the importance and difficulty of navigating the current NIL environment.
"Are we exactly where we'd like to be? Not yet," Bobinski said in creating NIL opportunities for Purdue athletes. "It is important to us? Yes.
"In today's world, it is. It is part of what you need to be competitive and so having a strong and robust NIL opportunity available for particularly a handful of sports where it's part of that environment is something that's important to us, and it's a priority. We continue to deliver that message to Purdue folks that have the means and resources and want to allow us to be as competitive as we can be."
Bobinski, who was on his way to meet with the Purdue NIL collective Boilermaker Alliance after the interview, said his school is looking to create as many NIL opportunities as possible for all athletes.
"We've tried to be very deliberate, very thoughtful and make sure that we stay in the lane you're supposed to be in," Bobinski said. "Has everybody done that? Probably not, but that's not my place to judge other people. I just know we've tried to be as Purdue appropriate and as rules compliant as we possibly can as we work through it.
The topic of Big Ten expansion was also addressed, as UCLA and USC are set to come aboard next year, and rumors swirl that Oregon and Washington may also want in.
"Nobody (in the Big Ten) will ever play at Southern Cal and at UCLA football in the same year," Bobinski said. "That will stagger itself somehow, some way. ... In football, it's not really a big deal. I don't think it will be a heavy lift for football that's going to cause any disruption.
"On other sports, when (Big Ten) commissioner Tony Petitti took over, that was one of the things presidents made very clear. We need to do real and serious work about making sure that we do provide the least disruption, the least impact on time away from campus and the sort of wear and tear of travel on our athletes, both our current Big Ten members and our new members, because everybody talks about the challenge for folks like us, well think about Southern Cal and UCLA when they're not playing each other. They're making big trips on a regular basis. We want to be aware and respectful when it comes to scheduling models."