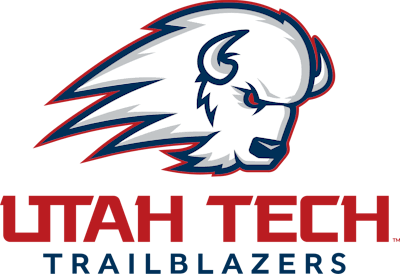 Multiple Utah Tech University current and former women's basketball players have accused head coach JD Gustin of bullying, physical intimidation and retaliation.
According to The Salt Lake Tribune, 11 women have come forward, alleging Gustin used obscenities while insulting them, humiliated them in front of teammates, gave the silent treatment to some, and threatened to revoke scholarships.
The women claim that Gustin threw whiteboard markers, shattered clipboards, overturned chair, kicked basketballs, and routinely ejected players at random from practices.
The players also alleged that Gustin gave unsolicited back rubs and shoulder massaged, and made comments about the players' bodies and sex lives.
A group of parents concerned with Gustin's behavior hired a private investigator, who produced a 55-page report in which more than 20 players and assistant coaches, past and present, anonymously made a similar range of allegations against Gustin.
The investigator, Greg Rice, is a retired FBI special agent who now leads Flint Global Investigations.
That report was submitted to the university back in May, but Hazel Sainsbury, Utah Tech's director of Equity Compliance & Title IX coordinator, said in a July 10 email obtained by The Tribune that the evidence presented to her at the time "would not rise to the level of a policy violation."
In a statement to The Tribune, Utah Tech said it takes reported allegations seriously and "working decisively to address and resolve these matters."
Brooke Vance, who played at Utah Tech between 2020-23, said in the report, which was obtained by the Tribune, "It was a lot of trauma and a lot of emotional and mental issues that came from that treatment. And so my hope is to get him out of that job, so that no other freshman who's just excited to go to college and excited for the basketball experience [has] to go through that as well."
Players who spoke to The Tribune said they want Gustin held accountable for what they believe is misconduct and also to see changes in the athletic department, including more resources for student-athletes — particularly women — to navigate such situations, such as an anonymous reporting system and more mental-health care.
"Speaking selfishly, I feel that he played a huge role in wrecking my career and what I worked for," said Witness 23. "I'm not talking about playing time … I'm just talking about the mental aspect of loving the sport. He just made it the most difficult thing ever."