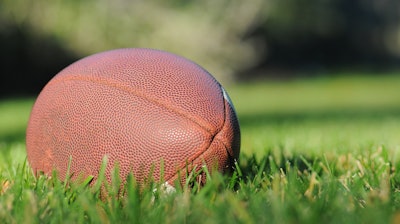 File Photo, Unsplash
Parents of players on a high school football team in California are calling for the athletic director's job after the team was pulled from a shot at a championship over a technicality.
KSWB-TV reported Saturday that the Orange Glen High School football team in Escondido, Calif., was told their championship season has been forfeited.
The team got the sudden news while at a dinner held to celebrate the Patriots' first league championship in 28 years.
Technicality keeps North County high school football team out of playoffs https://t.co/LDGvsqXrol

— FOX 5 San Diego (@fox5sandiego) November 4, 2023
"The coach showed up and got a call and told us and the room got silent," Patriots team member Todd Riddle told KSWB-TV. "We took a minute to process it and then it just really hurt."
One students' grades dropped below eligibility, and players and parents say the athletic director cleared the player anyway.
Because of the technicality and the season's end, the seniors will never get to have a last game. Their title was also unceremoniously stripped along with their shot at a CIF championship.
Parents are asking the district to remove the Orange Glen athletics director.
"How are you protecting the athlete, when you rip their championship, latterly rip it from the rafters," Brandon Washington, a former coach and the father of an Orange Glen quarterback, told the news station.
The team suffered through broken bones, torn ACLs and shattered knees to get the chance to play in the playoffs.
Parents told KSWB-TV that they are worried the football program is messy and may not be worth their time.
KSWB-TV reached out to CIF officials and the athletic director, but the calls were not immediately returned.