Football teams and fans in Georgia, Mississippi and Tennessee have responded in a variety of ways to warnings from a Madison, Wis.-based national state-church watchdog group targeting pregame prayers. For months, the Freedom From Religion Foundation has been sending letters to school superintendents and college chancellors objecting to the practice of opening football games and other school or university functions with a prayer.
In one such letter sent to 151 public school districts in Mississippi, FFRF co-presidents Annie Laurie Gaylor and Dan Barker reminded superintendents that "it is illegal for a public school to organize, sponsor or lead prayers at public high school events. The Supreme Court has continually struck down formal teacher or school-led prayer in public schools. … Prayers imposed by schools over loudspeakers at athletic events or other school-sponsored events bear the imprint of the state." The letter also cited several Supreme Court cases to back up FFRF's assertion, including Santa Fe Independent School District v. Doe (2000), in which the nation's highest court ruled that student-initiated prayer at football games was unconstitutional.
But schools and parents are not taking those demands kneeling down. As Brian Freeman, superintendent of Mississippi's Forrest County School District, told the Hattiesburg American, "For generations, [pregame prayer] is a practice that's been followed throughout the South."
At the season opener against North Forrest last Friday night, Purvis High School cheerleaders handed out copies of "The Lord's Prayer" for fans to read to themselves during a moment of silence held before the game in lieu of a prayer. And in Tennessee, where school districts also have received letters from the FFRF, parents took matters into their own hands at Cherokee High School's home opener in Rogersville last week. A volunteer group calling itself "Expecting God's Help" led spectators in a pregame prayer. "As long as it's not a school-led prayer, we can do this," Blaine Jones, one of the organizers, told Knoxville's WBIR-TV, adding that he was encouraging parents from other schools to follow suit.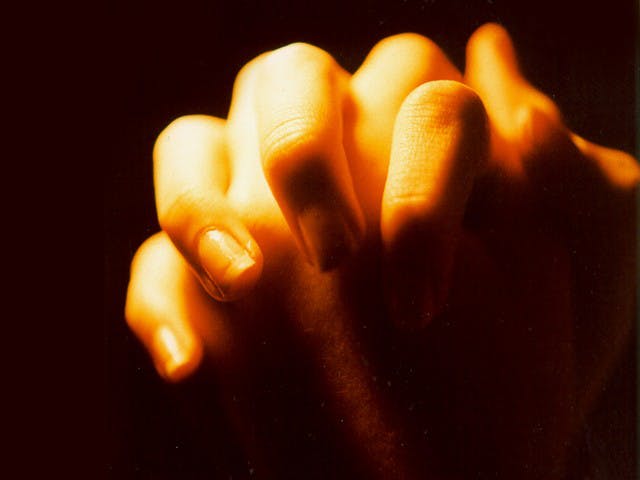 812_praying.jpg
Additionally, the FFRF turned up the heat this week on Mark Mariakis, football coach at Ridgeland High School in Rossville, Ga., alleging several violations of the First Amendment in a letter to Walker County Schools superintendent Damon Raines. They include holding pregame meals at a local church where a "preacher sermonizes to the players about the Christian religion," leading pre- and postgame prayers, using Bible verses on team gear and in motivational speeches, and pressuring players to participate in a Christian football camp that players must pay to attend. That last allegation, according to the FFRF, endangers the district's federal funding. According to WRCB-TV, Mariakis - who led Ridgeland to several regional titles - survived brain cancer in 2008-2009, and is known for being vocal about his faith. A Facebook page has been created to show support for the coach.
High schools aren't the FFRF's only target, as the University of Tennessee at Chattanooga found out. Its practice of allowing pregame prayers - something it has done for years - has been called out by the foundation. "While students, athletes, and athletic event attendees may choose to gather privately in prayer, a public university has no place in encouraging or endorsing religious ritual," wrote Gaylor in a letter to UTC Chancellor Roger G. Brown, dated May 15, 2012. "Whether to pray or not, whether to believe in a deity who answers prayer, is an intensely personal decision protected under our First Amendment as a paramount matter of conscience. The University of Tennessee should not lend its power and prestige to religion, amounting to a governmental endorsement of religion."
"There's no obligation for us to respond or make a decision," Chuck Cantrell, UTC associate vice chancellor, told WDEF.com last week. "They've asked us to consider it and we're considering it."
"Prayer is going to continue to happen," predicted Jay Fowler, director of the Chattanooga arm of the Fellowship of Christian Athletes. "Many players will continue to pray; people in the stadium will choose to pray. It's just a matter of whether UTC is going to continue."