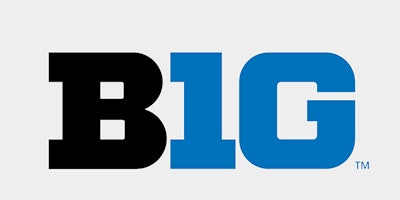 The Big Ten has become the first major conference to guarantee scholarships to all student-athletes through the duration of an athlete's enrollment at one of its universities.
The announcement was made Wednesday and comes on the heels of the conference's announcement last week that it would push for these changes under the NCAA's new autonomy rules. The key part of the conference's statement reads:
Any student-athlete recruited to a Big Ten institution through the offer of an athletic scholarship will be guaranteed the following throughout the course of their enrollment:
The scholarship will neither be reduced nor cancelled provided he or she remains a member in good standing with the community, the university and the athletics department.


If a student-athlete's pursuit of an undergraduate degree is interrupted for a bona fide reason, that student-athlete may return to the institution at any time to complete his or her degree with the assistance of an athletic scholarship.
The conference also says it will continue to work on addition student-athlete proposals, including "full grant-in-ads to meet cost of education and improved medical insurance."
This is the third academic year the NCAA has allowed schools the option to provide multiyear scholarships. Several schools, including USC and many in the Big Ten were already offering multiyear scholarships to some of their student-athletes. However, the multiyear deals were typically limited to those in revenue generating sports.
Previously, athletic scholarships had been (and still are at many schools) one-year renewable offers. Those one-year deals have become easy targets for NCAA critics. As this NFL.com article says:
"Coaches basically can run off players they don't think can help the team in the name of "roster management" with one-year scholarships; that will be vastly more difficult to happen with four-year scholarships."
Schools are now touting the multiyear scholarships as a recruiting benefit, highlighting the added protection it gives to student-athletes.
"In most cases, at least in our conference, the single-year scholarship is renewed," Big Ten Commissioner Jim Delany said in July. "But I do think the multiyear scholarship gives you more protection than the single-year scholarship."
RELATED: Power Conferences Make Proposals on New NCAA