Most stadium and arena events are loud, boisterous affairs, with fans cheering on their favorite sports team from their seats. However, some fans may be overwhelmed by all that commotion. Often people with sensory challenges go unrecognized in the public realm, as their disability is not readily identifiable.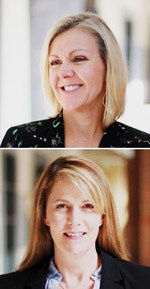 "One in five individuals have a disability, but out of those only 18 percent have a visible disability," says Dr. Julian Maha, co-founder of KultureCity, a nonprofit organization dedicated to rethinking accessibility to create acceptance and inclusion for all individuals. "The remaining 82 percent have invisible disabilities. These are individuals that have PTSD, autism, anxiety, dementia, Parkinson's, traumatic brain injury, Lyme disease — just to name a few."
Some professional sports organizations have recognized the need to accommodate a broad fanbase by offering venue amenities that promote fan engagement and memorable experiences for all people. Sensitivity and awareness incorporated into spatial design paves the way toward inclusion of those in need of sensory assistance.
Sensory spaces, or quiet spaces, allow families a place to retreat and refocus in a time of sensory overload. A quiet room is typically a reassigned space within an arena that is available to guests upon request. For those who may become overstimulated during events, the sensory room typically offers a calming atmosphere — something that's difficult to find in the modern sports venue.
In addition to — or in lieu of — sensory spaces, organizations are also providing sensory bags that contain therapeutic items aimed at addressing specific emotional challenges. If a person with sensory sensitivity is enjoying a game and suddenly experiences a trigger, a bag filled with soothing items — weighted blankets, sound-proof headphones and fidget toys — may provide immediate relief to that individual. With physical offerings must come increased training for staff to recognize when assistance is needed and respond in a proactive and sensitive manner.
Although not yet mandated but often recommended by professional sports organizations, the idea of providing amenities to address individuals' sensory overload during events is becoming a common practice. Says Maha, "We have seen more and more locations reaching out to us looking for our sensory inclusive training, sensory space design recommendations and sensory bags and app integrations."

Need for change
Rocket Mortgage FieldHouse (formerly Quicken Loans Arena) in Cleveland was one of the first facilities to offer a safe space to address sensory needs. The need was made evident in 2016, when a fan at a Cavaliers game became very upset over the treatment of her sensory-challenged son. At the time, the situation was not handled with the requisite sensitivity, but the Cavaliers organization responded to the issue quickly and earnestly by kickstarting a drive to better understand the needs of sensory-challenged individuals.
Antony Bonavita, executive vice president of venue operations at Cleveland Cavaliers/Rocket Mortgage FieldHouse, was in charge that day in 2016. The parent of an autistic son himself, Bonavita was frustrated and concerned by the actions of his staff that night and committed to making significant venue changes.
In 2017, Rocket Mortgage FieldHouse became the first NBA arena in the country certified by KultureCity as Sensory Inclusive. Guided by KultureCity and Maha, the venue created an "Every Guest, Every Time" initiative that is led by Guest Services and available anytime at any event. Managed during every game by a dedicated, full-time staff member, the Rocket Mortgage FieldHouse quiet space measures 12 by 15 feet and resembles a small lounge with benches and movable soft seating. Since its opening, the space has served 700 guests.

Best practices
Sensory spaces do not have to be highly designed or expensive, but they do require some specifics to be successful. They should be easily accessible and located in a public concourse, where all ticketed individuals have access. If the quiet amenity cannot be accommodated in a public space, then training must specify how one gains access to the space. Success depends on ensuring the space stays quiet and free from outside stimuli that could interfere with calming and recovery.
Guest services staff provide access and assistance to the room, while also monitoring use to ensure that no one else disturbs those inside. Views into the event space or concourses should be avoided as those can be stimulus triggers. An ideal space is one without openings other than a single acoustically sealed entry door. Walls should be soundproofed and extend to the structure above to provide the best mitigation of flanking noises. Ceilings should also be sound absorptive and designed to dampen the passage of sound and vibration from above.
Ideally, the quiet room should measure 10 feet square, with an absolute minimum of 8 by 5 feet. The space should include soft surfaces with calming paint tones, calming graphic features, seating and privacy. Lighting level controllability is key. Harsh lighting should be avoided in favor of dimmable, indirect lighting. Colored LEDs could be implemented to soften light as needed. Floor treatments should be soft and furnishings flexible so that the space can be arranged by need. A TV monitor is typically included for those needing visual distractions as a calming measure, and providing a small refrigerator, ice maker, countertop and pantry for snacks allows self-service opportunities for families without requiring staff involvement. Surfaces should be safe, durable and easily cleanable, avoiding any materials that could shatter or break. Where possible a restroom off the space would be valuable in order to avoid leaving the quiet area.
Information on how to dial guest services directly should be readily available, or a guest services team member should be located directly outside the space should someone need immediate assistance.
A quiet space does not have to be a large commitment. The two biggest obstacles are space and money, but both are manageable within the context of sporting venues. Renovations to develop the quiet space in Cleveland totaled about $25,000 and were largely funded through donations. One professional building with sensory spaces scheduled to come online prior to the COVID-19 outbreak was able to secure sponsorships for its designated quiet space. At first glance, this approach may seem like revenue generation on the backs of an underserved population, but in reality, sponsorship may provide additional amenities and facilitate awareness.

Future possibilities
While many venues make some accommodation for those with sensory needs, it is not mandated by law, and there is still room for improvement within professional sports. The NBA leads the way in accommodating people with sensory sensitivities, as 28 of its 30 teams offer in-venue quiet spaces. However, just 14 of the NHL's 31 teams offer such spaces, while Major League Soccer (three out of 24 teams) and the NFL (10 of 32 teams) lag in their adoption of such accommodations.
Awareness continues to grow, however, and KultureCity continues to roll out designs for sensory pods — smaller spaces accommodating fewer people — for venues that might not have the physical space for a full-size quiet room. Because innovation is the hallmark of continued financial health in an ever-changing entertainment market, allowing the greatest percentage of fans to experience sports live and in person will ultimately benefit both venue owners and fans alike.
---
This article originally appeared in the June 2020 issue of Athletic Business with the title "Providing inclusive experiences for fans with sensory needs." Athletic Business is a free magazine for professionals in the athletic, fitness and recreation industry. Click here to subscribe.