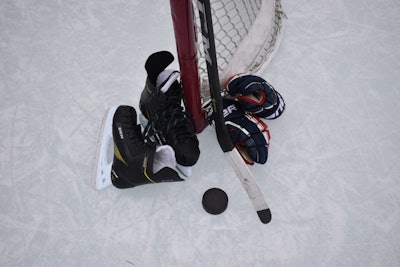 A Connecticut youth hockey coach is facing charges after being accused of hitting a 10-year-old player with a stick.
Marvin Minkler, 53, has been charged with felony attempted second-degree assault for hitting a boy at Brewster Ice Arena. Minkler allegedly knocked the boy down and began cursing at him for his performance in a drill.
Minkler has also facing a misdemeanor count of endangering the welfare of a child. He was arraigned in Southeast Town Court and released. He is due back in court on Nov. 30.
"We deny all accusations against him," Minkler's lawyer, Sean Broderick, said on Monday, adding that he expects the charges to be dismissed as the case plays out.
Minkler is a coach and director at Brewster Ice Arena.
According to court filings obtained by LoHud.com, Minkler is accused of striking the boy "from behind in the upper back, shoulder, head and neck area, with a hockey stick, causing the victim to fall backwards onto the ice. The backwards fall caused the victim's helmeted head to whip back and hit the ice."