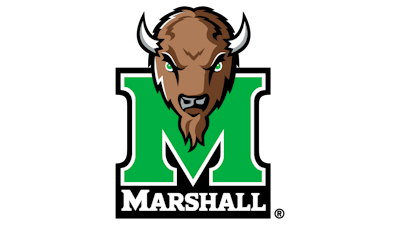 Marshall University filed a lawsuit against Conference USA on Tuesday in a latest effort to expedite its exit from the league.
As reported by The Herald-Dispatch of Huntington, Marshall's Board of Governors resorted to the suit to seek relief in the form of a declaratory judgment and temporary, preliminary and permanent injunctions against C-USA in proceeding with arbitration.
"For more than two months, Marshall University has attempted to reach a resolution with Conference USA regarding our decision not to participate in the league after this academic year; however, no progress has been made," the athletic department declared in a statement Tuesday.
"The action brought yesterday is the beginning of litigation intended to protect our rights, help us reach an agreement in a timely manner and clear the way for our shift in conference affiliation. We look forward to a successful resolution of this matter and a bright future with the Sun Belt Conference."
The lawsuit filed in Cabel County Circuit Court seeks to establish jurisdiction in West Virginia, while also countering C-USA's demand for arbitration, which was received Thursday from the American Arbitration Association.
The lawsuit contends that as an arm of the state, Marshall University is entitled to sovereign immunity. which includes immunity from C-USA's arbitration demand.
Marshall contends that when it signed its new member agreement with C-USA in October 2003, the league's bylaws regarding arbitration were not yet in created. Therefore, there is nothing in writing biding Marshall to those current bylaws, the lawsuit states.
The lawsuit also contends that Marshall will "suffer actual, imminent, immediate and irreparable harm in the absence of preliminary relief, and the balance of hardships weighs in the Plaintiff's favor."
It further states that the request for injunctive relief is in the interest of the public, as well as other public universities involved, in regard to scheduling athletic events for the 2022-23 season, as reported by The Herald-Dispatch.
Marshall is one of three C-USA members, along with Old Dominion and Southern Miss, to accept invitations to join the Sun Belt. Marshall maintains it informed C-USA on three separate occasions between Jan. 12 and 25, that it intended to leave this July and that C-USA should not include the Thundering Herd in any scheduling moving forward. However, when C-USA released its 2022 football schedule Feb. 11, Marshall was still there.
As of this writing, the university the first among those intending to leave to take legal action to avoid arbitration. Meanwhile, C-USA announced last Tuesday, two days before Marshall was served the arbitration demand, that it would "exhaust all necessary legal actions to ensure all member meet their contractual obligations."
Related: C-USA Eyes Legal Action as Three Members Plan to Leave