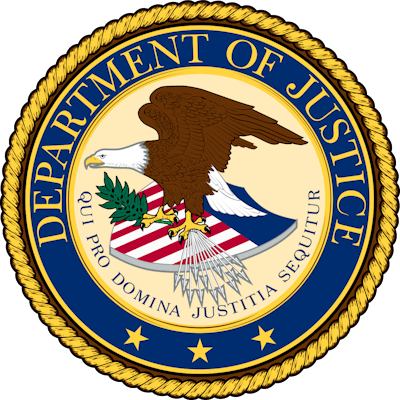 The U.S. Department of Justice on Thursday charged Scott Shaw, the former director of sports medicine and athletic trainer at San Jose State University, with civil rights violations for engaging in sexual misconduct with female student-athletes under the guise of treating them for their injuries.
According to a department release, the charges allege that between 2017 and 2020, the now 54-year-old Shaw violated the civil rights of four students who played on women's athletics teams by touching their breasts and buttocks without their consent and without a legitimate purpose. Shaw, as a state employee for the California State University system, is further alleged to have acted under color of law when he sexually assaulted the victims.
Shaw faces a maximum of six years in prison if convicted of all counts. However, any sentence following a conviction would be imposed by a court only after consideration of the U.S. Sentencing Guidelines and the federal statute governing the imposition of a sentence.
Shaw will appear to face the charges in U.S. District Court in San Jose on a date yet to be determined.
Assistant Attorney General Kristen Clarke for the Justice Department's Civil Rights Division, U.S. Attorney Stephanie Hinds of the Northern District of California and Special Agent in Charge Craig D. Fair of the FBI made the announcement.
The case is being prosecuted by Assistant U.S. Attorney Michael Pitman of the Northern District of California and Special Litigation Counsel Fara Gold of the Criminal Section of the Justice Department's Civil Rights Division. This case is being investigated by the FBI San Francisco Field Office.
The release also directs anyone with information on the Shaw case to contact the FBI at (510) 808-2600.
"It's a relief to be told we were right and that this really should not be happening to anyone," Lindsay Warkentin, 32, one of the swimmers who first complained about Shaw, said in an interview Thursday with The Mercury News of San Jose. "It's nice to finally read something that's like, 'OK, you're not crazy,' when you're being told you're crazy for the past decade."
As reported by The Mercury News, the allegations brought forward in 2009 by female swimmers were originally discounted by a university investigation, which concluded that Shaw's use of so-called "Trigger Point Therapy was a bona fide and accepted method of treatment." Despite a decade-long campaign by swim coach Sage Hopkins to protect his swimmers and other female athletes, Shaw was allowed to continue working unfettered as a trainer for more than a decade after the first complaints.
"Shaw being held accountable for his predation is an important step for the healing of dozens of women from six separate SJSU teams that he victimized," Hopkins said Thursday.
Hopkins delivered a now-infamous dossier to the NCAA that detailed San Jose State leaders' failure to take action against Shaw and accused them of retaliation against those who spoke out. Shaw resigned under in 2020, when the university reopened the investigation. The scandal led to the resignations last year of SJSU president Mary Papazian and athletic director Marie Tuite.
Related: Email Surfaces Proving SJSU President Was Warned About Shaw