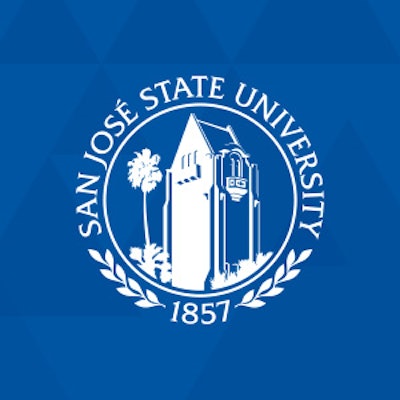 The existence of a four-and-a-half-page memo appears to prove that former San Jose State University president Mary Papazian ignored warnings about ongoing abuse by then athletic trainer Scott Shaw.
As reported by The Mercury News, the 2016 memo was authored by outgoing SJSU interim president Sue Martin, who wrapped up a one-year tenure with a dire warning about Shaw that "there was inappropriate handling, touching of female athletes by the director of sports medicine, who is still here!"
The memo includes notes from four meetings with students during Martin's final week in office at which time she learned that Shaw had mistreated them, as well as claims that deputy athletic director Marie Tuite fostered a culture of fear and retaliation. Seven months after receiving Martin's memo, Papazian promoted Tuite to athletic director.
The Shaw scandal would ultimately cost both Papzian and Tuite their jobs, but not until years had passed and Shaw's abuse was allowed to continue. Shaw, the subject of a 2009-10 investigation that lent legitimacy to his "therapy" techniques and cleared him of wrongdoing, didn't retire until August 2020.
Despite being presented with Martin's evidence in 2016, Papazian's office said she first learned about the case in late 2019, when swim coach Sage Hopkins produced a 300-page dossier on Shaw that "gave me pause," Papazian said at the time, "and I wanted to know more about what happened."
"How could a president whose most sacred responsibility is to protect the safety of students, the literal safety of students, have gotten that document and basically buried it?" asked Barry Shiller, a former associate vice president for communications who served in both the Martin and Papazian administrations.
"Mary could have put a stop to it years earlier," he said. "The memo is that rare, documented evidence that, you have to imagine, often doesn't exist."
According to The Mercury News, Martin, was outraged after reading Papazian's description of when she learned about Shaw. Martin called Shiller, who remembers the conversation. "If anything ever happens to me," Shiller remembers Martin telling him, "I want to be sure that someone I trust has this memo, and will be sure it gets into proper hands."
By September of 2020, Martin had learned about the Shaw scandal through reporting by USA Today and decided to speak up. "I took notes and turned this all over to Mary Papazian as new Pres to investigate," Martin wrote in a late-night email obtained by this news organization. "I was shocked when she appointed Marie as AD."
In February 2021, Martin sent another email to the California State University general counsel's office, stating, "I was going through old files today and lo and behold I found a folder which has detailed notes from my meetings."
They included the memo addressed to Papazian and then provost Andy Feinstein with the subject line "Athletics – confidential complaints," a two-page attachment laying out more detailed issues from the assistant softball coach and the dozen pages of handwritten notes.
By May 2021, three months after Martin forwarded her files to the chancellor's office, San Jose State had quietly acknowledged the existence of Martin's 2016 email in a FAQ posted on the school website. The statement said, "President Papazian reviewed materials, including a 2016 email, that she had received her first week on campus."
The email "noted a variety of workplace employment concerns about the athletics department and referred to a complaint about Shaw that had been investigated years before," the statement said.
"President Papazian," it said, "did not recall that reference to Shaw until she reviewed Martin's 2016 email."
In October, Papazian announced she was resigning from her $403,000 a year post at the end of the fall semester in December. On the final Friday of January, after months of obfuscation and delay, lawyers from the Cal State system released Martin's memo to the Bay Area News Group.
Last week, Papazian told Bay Area News Group, "It would be arrogant to say that any leader has all the answers. I feel that I did what was right with the information I had at the time. I, along with the four presidents who preceded me, understood that the allegations against Scott Shaw had been investigated and the case was closed."
She said she is "grateful to Coach Hopkins for the comprehensive information he compiled at great personal cost as it led to reopening the investigation and ensuring the truth came out."