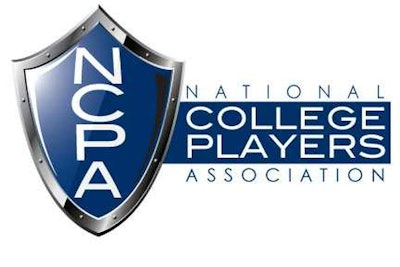 National College Players Association executive director Ramogi Huma on Tuesday filed a civil rights complaint on behalf of the organization with the Department of Education, asserting that all 350 NCAA Division I schools are violating Black students' civil rights by colluding to cap athlete compensation.
As reported by Sports Illustrated, the filing is the latest chapter in an athletes' rights movement that has generated sweeping changes to archaic NCAA policies governing athlete compensation and transfer policies. Last month, the NCPA filed unfair labor practice charges with the National Labor Relations Board against the NCAA, Pac-12 Conference, USC and UCLA. The goal is to affirm employee status for Division I basketball players and FBS football players.
Related: Employee Status Sought for Certain College Players
The moves from the NCPA are separate from reforms around name, image and likeness (NIL), which allow athletes to earn compensation from endorsement deals, appearances and other ventures, Ross Dellenger of SI reported. The NCAA limits what schools can provide to athletes in terms of athletic scholarships and, for the most part, prohibits any direct pay from schools to players.
The civil rights complaint is seeking to eliminate the cap on athlete compensation, potentially opening the door for players to receive additional pay from their schools. In a copy of the complaint obtained by SI, the NCPA argues that because a high percentage of Black students are also college athletes, the NCAA-wide compensation limit causes a "disparate impact" on Black college students, what it terms a "legally protected class."
The nine-page complaint to the Department of Education outlines the millions of dollars that basketball and football players are missing out on because of what it calls "unjust compensation limits." According to SI, the complaint provides percentage estimates of how much of a sport's total revenue is applied to athletic scholarships: 29.9 percent for women's basketball, 8.9 percent for men's basketball and 8.1 percent for football.