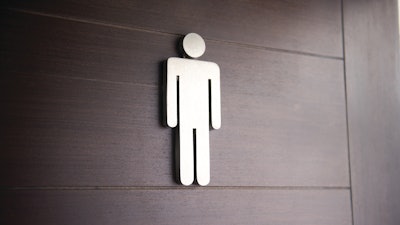 One of the most intense debates in sports today centers on the rights of transgender athletes.
To some, gender is binary, and based on the gender you are assigned at birth, you are either female (two X chromosomes) or male (an X and a Y chromosome). As a result, 11 states have now passed laws prohibiting transgender female athletes from competing against athletes who are born female.
A recent example is Iowa, which in March passed a law prohibiting transgender women and girls from competing in female sports offered by Iowa schools, colleges and universities. In signing the law, Iowa governor Kim Reynolds described it as a fairness issue based on what she considered the athletic advantages of transgender girls — a view that has been supported by even some vocal LGBTQ rights supporters. For example, Caitlyn Jenner and Martina Navratilova have voiced concern about transgender athletes such as University of Pennsylvania swimmer Lia Thomas competing against other women.
Legal experts, however, believe Iowa's law, which went into effect immediately, will face legal challenge — just as such laws have in Idaho, West Virginia, Tennessee and Florida over the past two years.
On the other side of this debate are those who view gender as more of a spectrum, with males and females representing two points on a continuous line. Proponents of this viewpoint believe that transgender athletes such as Penn's Thomas who identify as female — and have begun transitioning by taking hormone replacement therapy to lower testosterone levels — have every right to compete in athletics against athletes of their identified gender.
A good example of the legal issues involved in transgender cases, which include less-publicized cases of girls transitioning to male, is R.M.A. v. Blue Springs R-IV School District, 1516-CV20874 (2021).
Locker room off limits
R.M.A. legally changed his name in the fourth grade and successfully petitioned to legally amend his birth certificate to reflect his identified gender and new name a few years later. In his lawsuit, R.M.A. argued that even though his legal sex is male, when he participated in boys' P.E. and athletics in middle school, including as a member of the eighth-grade boys' football and track teams, the Blue Springs (Mo.) School District required him to use separate bathrooms from other boys and also denied him access to the boys' locker room during P.E. or athletic activities.
R.M.A was forced to use a "separate, single-person, unisex" bathroom outside the boys' locker room. Due to the discriminatory treatment of being denied access to the boys' locker room and restrooms, R.M.A. felt inferior to other boys in the school and later elected not to participate in school sports while in high school.
In his lawsuit against the school district, R.M.A. claimed that the district discriminated against him in the use of a public accommodation "on the grounds of his sex" in violation of the Missouri Human Rights Act, which states that "it is an unlawful discriminatory practice for any person, directly or indirectly, to refuse, withhold from or deny any other person ... advantages, facilities, services, or privileges made available in any place of public accommodation ... or to segregate or discriminate against any such person in the use thereof on the grounds of ... sex ..."
In arguing to dismiss the case, the school district alleged that while R.M.A. may identify as male, his legal sex may be male, and he may have transitioned to living as a male, he is still biologically a female with female genitalia. As a result, the district argued that R.M.A. is trying to extend the Missouri Human Rights Act beyond biological sex to include claims of discrimination based on transgender status, which it asserts are not covered under the act. In addition, the district argued that even if it did discriminate against R.M.A., the district is not a "person" as defined by the statute.
After the circuit court dismissed R.M.A.'s complaint without explanation, R.M.A. appealed to the appellate court. In rejecting the school districtclaim, the appellate court in RMA v. Blue Springs School District, 568 S.W.3d 420 (2019) ruled that the elements necessary to establish a public accommodation sex discrimination claim under Mo. Rev. Stat. § 213.065 are: 1) plaintiff is a member of a class protected by the law; 2) plaintiff was discriminated against in the use of a public accommodation; and 3) plaintiff's status as a member of a protected class was a contributing factor in that discrimination.
In applying the law to the facts of the case, the appellate court held that R.M.A. must show: 1) the school district and school board denied him full and equal use and enjoyment of the males' restroom and locker room facilities at defendants' school; 2) R.M.A's male sex was a contributing factor in such denial; and 3) as a direct result of such conduct, plaintiff suffered damage.
With these elements identified, the appellate court quickly found that R.M.A. had satisfied the requirements for a trial. In particular, the court held that the school's restrooms and locker rooms constitute public accommodations as defined under the law. The court next found that R.M.A. was a member of a protected class, since he was being discriminated against based on his "sex," which the court also concluded was the contributing (or motivating) factor in the denial of his use of a public accommodation. Finally, the court held that as a direct result of the unlawful conduct of the school district, R.M.A. had suffered damages.
The court also addressed the school district's argument that even if it engaged in impermissible discrimination on the grounds of sex, it cannot be held liable because neither the school district nor the school board is a "person" under the MHRA. In rejecting this argument, the court held that the Missouri Human Rights Act plainly prohibits discrimination by the state or its subdivisions, including the school district and the school board, on the basis of sex. Therefore, the court concluded the school district and the school board are "persons" as defined by the law.
Having found that R.M.A. was able to allege facts that, if true, establish a claim under Missouri state law, the appellate court vacated the judgment of the circuit court and remanded the case back to that court for further proceedings. After a five-day trial, a jury found that the Blue Springs School District was liable under Missouri law for discriminating against R.M.A. based on his sex and ordered the school district to pay more than $4 million in damages.
Influence of federal law
While R.M.A. v. Blue Springs R-IV School District was decided based on Missouri state law, it is important that school and athletic administrators know that federal law can also be used to challenge any prohibitions against transgender athletes.
For example, in the case of the Iowa law passed in March prohibiting transgender women and girls from competing in female sports offered by Iowa schools, colleges and universities, Title IX, which prohibits discrimination based on sex in educational programs, can be used to challenge the new state law. In addition to Title IX, the federal court in Hecox v. Little, 479 F. Supp. 3d 930 (2020) also applied the equal protection clause of the Fourteenth Amendment to transgender cases when considering Idaho's "The Fairness in Women's Sports Act" [Idaho Code Ann. § 33-6201-6206].
At the college and university level, the NCAA decided earlier this year to take a sport-by-sport approach to transgender participation that preserves opportunity for transgender student-athletes while balancing fairness, inclusion and safety for all who compete. While the NCAA's new policy, announced Jan. 19, is clearly better than a blanket prohibition against all transgender athletes since it leaves the decision to each sport to be determined by the policy for that sport, the policies are still subject to Title IX and other federal laws that prohibit discrimination based on sex.