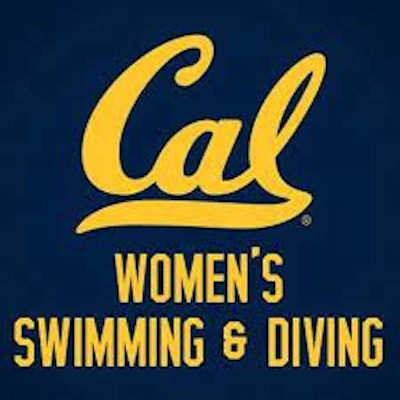 Allegations that University of California head women's swimming coach Teri McKeever bullied dozens of swimmers over a decades-long period are clouded by gender bias in the standards female coaches are held to, according to her attorney.
As reported by The Mercury News of San Jose, McKeever attorney Thomas Newkirk claims that what nearly 60 people have described as verbal, emotional and physical abuse is actually accepted coaching methods approved of by the university that have been mischaracterized by female athletes socialized to react to coaching and stress differently than male athletes.
Newkirk articulated that stance in an interview with the Southern California News Group, as well as documents sent to Cal administrators, The Mercury News reported.
To date, 36 current or former Cal swimmers and divers, 17 parents, a former member of the Golden Bears' men's swimming and diving squad, two former coaches and two former Cal athletic department employees have told SCNG that McKeever routinely bullied swimmers, often in deeply personal terms, or used embarrassing or traumatic experiences from their past against them, used racial epithets, body-shamed and pressured athletes to compete or train while injured or dealing with chronic illnesses or eating disorders, even accusing some women of lying about their conditions despite being provided medical records by them, according to The Mercury News.
Related: Cal Swimmers Say Coach Verbally Abused Them for Years
Cal placed McKeever, who has guided the Golden Bears to four NCAA team titles, on paid administrative leave May 25 and commissioned an investigation by a Los Angeles law firm into allegations raised in an SCNG report that the coach routinely bullied athletes throughout her 29-year career in Berkeley.
Related: Cal Women Swimmers Walk Out, Coach Placed on Leave
Nine Cal women's swimmers, six since 2018, have told SCNG they made plans to kill themselves or obsessed about suicide for weeks or months because of what they describe as McKeever's bullying.
But Newkirk portrayed McKeever, 60, as the victim of both a double standard in how female and male coaches are viewed and judged, and how female athletes are socialized from a young age to report stress, injuries and frustration differently than male athletes.
Newkirk in a nearly hour-long interview and in documents sent to Cal chancellor Carol T. Christ and athletics director Jim Knowlton said top university officials were not only aware of McKeever's coaching methods, the administration has made it a point to reward her.
Cal gave McKeever a two-year contract extension in January 2020. The contract expires on April 30, 2024. The contract has an annual base salary of $242,000 and includes an additional $55,000 in potential bonuses.
The "Administration has been aware of Teri's approach for years and recently awarded her a new contract," Newkirk wrote in a recent document sent to Christ and Knowlton. "This award was based on hundreds and thousands of interactions with students, parents, and peers over many years. Coach McKeever does not coach in secret. There are several hundred witnesses to her methods and her behavior that will verify what she said, how she said it, and whether any of that was over the line of coaching standards. The administration is also aware and approves of Teri mentoring other coaches regarding their approach to leadership. Why would it permit that if there was the slightest concern about some pattern of behavior?"
Cal, citing the ongoing investigation, declined to comment on Newkirk's statements.
"The campus is required by law to refrain from commenting upon personnel matters.  As a result, we are precluded from responding to these claims and allegations," the university said in a statement. "UC Berkeley, along with all of its constituent programs and departments, is committed to supporting, protecting and advancing gender equity, and to providing students with what they need to thrive in every aspect of their lives on campus.
"Without commenting on any specific allegations made with regard to any coach, the current leadership of Cal Athletics does not tolerate any employee actions or behaviors that violate policy. The fact that we cannot comment on past or present personnel matters does not mean that allegations are ignored.
"When the current leadership of Cal Athletics is made aware of allegations that policies have been violated, they respond as a department, when appropriate, or refer the matter to other campus offices, when warranted."
Current and former Cal swimmers counter that Newkirk's statements are part of a desperate effort to save the job of an abusive coach on the brink of being fired by a university where she's coached 26 Olympians who have combined for 36 Olympic medals.
"This has nothing to do with gender bias," said Danielle Carter, a former Golden Bears swimmer, who nearly committed suicide because of what she described as months of bullying by McKeever. "She uses and weaponizes what she knows about you and your illnesses against you."
"I just feel like I'm being victimized all over again for speaking out," said Chloe Clark, a former Cal swimmer who transferred because of McKeever's alleged bullying which included accusing her of lying about having Crohn's Disease. "He's calling us out for 'not being able to handle it.'
"I'm appalled by his statements. There are a lot of people with a lot of examples [of bullying] and [McKeever] hasn't been held accountable for a long time."
Newkirk said he isn't accusing anyone of misrepresenting their experiences with McKeever.
"My shortcut to everyone, to you, the readers, to the athletes who have complained themselves, and to their parents, the people really believe that Teri is abusive is that they do believe it," said Newkirk, an Iowa-based attorney who specializes in gender bias in college athletics. "I'm not accusing anyone of lying. I mean I'm sure that there are people who lie and exaggerate but what happens because no one is actually challenging these athletes to actually talk about the actions of Teri McKeever in a very specific fact driven way. What did she say exactly? What did she do exactly? What was the context of what she said or did exactly? Did you hear that or did you just report what other people told you. No one's doing that. You're not doing that. The university is not doing that, normally.
"So we don't really challenge the manner in which bias can affect how these athletes react to Teri McKeever and how we're judging Teri McKeever and other female coaches. So that's what's going on."